Gisteren heeft Apple iOS 16 aangekondigd. De vernieuwing die het meest tot de verbeelding spreekt, is het vernieuwde vergrendelscherm. Dat kun je voortaan veel extremer personaliseren. Wij gingen alvast met de bèta aan de slag, en maakten al een aantal toffe ontwerpen voor ons iOS 16 lock screen.
iOS 16: lock screen personaliseren
De laatste iOS 16 berichten
Het personaliseren van je iPhone was tot nu toe niet echt goed mogelijk. Oké, je kon een foto van je kat of kleinkind instellen als achtergrond, en dat was het dan wel. Als straks iOS 16 verschijnt, is er veel meer dat je naar je hand kunt zetten. Een unieke achtergrond, gestileerde weergave van de datum en tijd, en – daar zijn ze weer – een hele trits iOS 16 widgets die je in één oogopslag heel veel info tonen. Die widgets geven ons ook de indruk dat straks de nieuwe iPhone 14 een always-on scherm krijgt, maar dat terzijde.
Vodafone Runners: De iPhone 13 nu met 3 maanden gratis Apple TV+!
Maximaal voordeel als je thuis internet van Ziggo hebt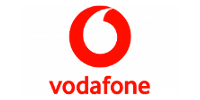 Bekijk actie
Alles laat zich eindeloos combineren, en zo kun je unieke thuisschermen maken. Je houdt straks het vergrendelscherm vast, duwt op de plus en dan opent er zich een wereld aan mogelijkheden. Er verschijnt dan namelijk een galerij vol inspiratie. Je kunt kiezen uit de volgende soorten achtergronden, de details en de kleuren kun je vervolgens finetunen.
Collections
Deze achtergrond is er een uit de serie Collections, waarbij het klokje gedeeltelijk achter de animatie verdwijnt. Je kunt verder onder meer kiezen uit een regenboogversie of bubbels die door het scherm zweven!
Emoji
Op basis van maximaal zes zelfgekozen emoji's draai je een achtergrond in elkaar – en het resultaat is bijzonder hysterisch. Je kunt de emoji's op verschillende manieren laten husselen en ook de achtergrondkleur bepaal je zelf.
Kleuren
Bijgekomen van het voorgaande Emoji-vergrendelscherm? Er zijn ook rustigere opties! Kies bijvoorbeeld voor een subtiel kleurenovergangetje. De widgets springen hierbij ook veel meer in het oog.
Weer
Met de Weather-achtergrond krijg je 'Live weer en astronomische omstandigheden voor je huidige locatie'. Standaard worden er Weer-gerelateerde widgets getoond, maar je kunt ook andere kiezen. In potentie een heel gave achtergrond, maar niet op dinsdag 7 juni in een grijs Nijmegen.
Personen
We besluiten met misschien wel de gaafste uit de reeks: personen. Bij een geschikte foto verdwijnt de klok deels achter de persoon. Je hebt een portretfoto met voldoende ruimte aan de bovenkant nodig. Op nieuwere iPhones werkt het ook met landschappen en skylines – dan verdwijnt het klokje een stukje achter de horizon.