Een appclip is een klein gedeelte van een app dat je kunt gebruiken, zonder dat je de hele app op je iPhone hoeft te installeren. Dat is handig als je een app eerst even wilt uitproberen, maar ook als je maar een gedeelte van de app nodig hebt, bijvoorbeeld voor het betalen van parkeergeld. Appclips zijn er al sinds iOS 14, maar er wordt relatief weinig gebruik van gemaakt. Dat neemt niet weg dat ze erg handig kunnen zijn. We laten je zien hoe ze werken, voor het geval je er toch eentje tegenkomt.
Wekelijks Apple tips in je mail
Iedere week dit soort tips in je mailbox? Meld je dan nu aan voor onze gratis nieuwsbrief!
Je aanmelding is helaas niet gelukt. Probeer het later nog eens.
Appclips
BLACK FRIDAY: De iPhone 14 nu tot €348 korting!
• Maximaal voordeel als je thuis Ziggo hebt
• 6 maanden Apple Music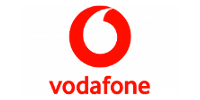 Bekijk actie
Je vindt appclips niet in de App Store, maar er zijn een aantal plekken waar je ze kunt tegenkomen. Het kan een link zijn op een website in Safari, in Berichten of in Kaarten. Je kunt ze ook downloaden door met je iPhone een QR-code te scannen of gebruik te maken van NFC. Het meest waarschijnlijke is dat je een link tegenkomt op een website in Safari.
Appclips in Safari
Wanneer je in Safari een website bezoekt waar een appclip beschikbaar is, verschijnt die automatisch onder in beeld. Is er een nieuwe app verschenen die je interessant lijkt? Ga dan in Safari naar de website van die app. Als er een appclip beschikbaar is, kun je die eerst proberen voordat je de volledige app in de App Store gaat downloaden. Het is ook mogelijk om appclips te gebruiken om een fiets te huren, of eten te bestellen, al komt dat in de praktijk nog steeds maar weinig voor.
Meestal verschijnt de appclip onder in beeld, maar het komt ook voor dat er een melding boven in beeld komt. Om de appclip te starten tik je gewoon op 'Speel appclip af' of op 'Open'. Daarna tik je nog een keer op 'Open'. Afhankelijk van de app kun je vervolgens een specifiek gedeelte gebruiken of de app uitproberen voordat je hem downloadt.
App-clips verwijderen
Appclips nemen maar weinig ruimte in en worden 30 dagen na gebruik automatisch verwijderd. Wil je ze toch liever handmatig verwijderen, dan doe je dat als volgt:
Open de app 'Instellingen'.
Scrol naar beneden en tik op 'Appclips'.
Tik op 'Verwijder alle appclips' of kies de appclip die je wilt verwijderen.
In het laatste geval tik je nog op 'Verwijder appclip'.