Apple heeft de laatste maanden flink wat kritiek te verduren gekregen toen bleek dat ze de snelheid van iPhones terugschroeven zodra de conditie van de batterij vermindert. Heb je een iPhone 8 of een iPhone X? Dan hoef je echter niet bang te zijn dat dit gebeurt.
Conditie van de batterij
Apple maakte oudere toestellen trager als de accu het niet meer goed doet; dit om vastlopers te voorkomen. Daar waren ze echter niet open over en dat zorgde de afgelopen maanden voor veel commotie. Apple heeft inmiddels excuses aangeboden en batterij-vervanging stukken goedkoper gemaakt. Bovendien komt er in iOS 11.3 een nieuw batterijbeheersysteem, waarmee je inzage krijgt in de status van de batterij en de vertraging ongedaan kunt maken. Voor nieuwere toestellen is het echter een ander verhaal.
iPhone 8 en iPhone X: andere vorm van energiebeheer
Black Friday: De Apple iPhone 13 tijdelijk tot €397 korting!
Maximale korting als je ook internet van Ziggo thuis hebt!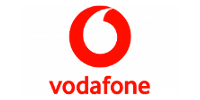 Bekijken
Gisteren kwam de nieuwe bèta-versie van iOS 11.3 uit met daarin de nieuwe batterijbeheer-functie. Bij de iPhone 8 (Plus) en de iPhone X zullen dit soort problemen echter veel minder snel optreden, zo is te lezen in een support-document. Apple legt uit:
'iPhone 8-, iPhone 8 Plus- en iPhone X-modellen gebruiken een geavanceerder hardware- en softwaredesign dat een meer accurate schatting geeft van zowel de voedingsbehoeften als de voedingscapaciteit van de batterij om de algehele systeemprestaties te optimaliseren. Dit maakt een ander energiebeheersysteem mogelijk waardoor iOS beter kan anticiperen op een onverwachte uitschakeling en deze kan voorkomen.'
Probleem verleden tijd?
Je merkt bij de nieuwere iPhones dus veel minder dat de accu achteruit gaat. Dat wil niet zeggen dat het probleem compleet verleden tijd is: accu's zullen vroeger of later verliezen aan kracht. Maar bij de nieuwere iPhones heeft dat veel minder merkbare gevolgen.