Dat iPhone-gebruikers in een toekomstige iOS-update kunnen voorkomen dat Apple je iPhone vertraagt, wisten we al een tijdje. Nu weten we dankzij de nieuwe ontwikkelaarsbèta iOS 11.3 ook hoe Apple dit batterijbeheersysteem heeft vormgegeven.
iPhone sneller maken in iOS 11.3
Met het nieuwe batterijbeheersysteem krijgen bezitters van de iPhone 6 meer inzicht in de prestaties van de batterij. Je vindt de functie in de ontwikkelaarsbèta iOS 11.3 in 'Instellingen>Batterij>Battery Health'. Onder 'Peak Performance Capability' (piekprestaties) zie je of Apple de snelheid van de processor terugschroeft. Wil je dit tegengaan? Dan kun je je iPhone sneller maken door op 'Disable' te tikken.
BLACK FRIDAY: De iPhone 14 nu tot €348 korting!
• Maximaal voordeel als je thuis Ziggo hebt
• 6 maanden Apple Music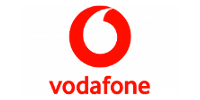 Bekijk actie
Het is wel de vraag of dit verstandig is. Apple maakt een iPhone alleen langzamer wanneer hij door een verouderde batterij problemen heeft met het leveren van een piekstroom. Wanneer je hier een stokje voor steekt kan dit resulteren in het onverwachts crashen van je toestel.
Wanneer je iPhone opnieuw ondervindt, schakelt Apple het energiebeheersysteem automatisch opnieuw in. Als je wil dat je iPhone zijn snelheid behoudt, moet je de functie opnieuw zelf uitschakelen. Het batterijbeheersysteem wordt nog wel aangeduid als een 'bèta-functie'. De kans is groot dat Apple het systeem in de komende weken blijft verfijnen en updaten.
Apple vertraagt oude iPhone
Dat Apple dit batterijbeheersysteem introduceert, is te danken aan verschillende ontwikkelaars. Zij ontdekten dat Apple de snelheid van een iPhone met een oude batterij terugschroeft. De bewijzen waren zo overtuigend dat Apple niets anders kon dan op het zondaarsbankje zitten en excuses aanbieden voor de niet bepaald transparante gang van zaken.
Maar Apple klokt de snelheid van de processor niet terug om een gebruiker een nieuwe iPhone aan te smeren, benadrukt het bedrijf. Wanneer batterij wat ouder is, is deze minder goed in staat om een piekstroom te leveren. Hierdoor kan je iPhone onverwachts crashen. Door een iPhone met een oude batterij langzamer te maken voorkomt Apple dit.