Apple heeft vanavond iOS 14.4 uitgebracht voor de iPhone. Ook voor de iPad is een update verschenen: iPadOS 14.4. De update brengt geen verrassende nieuwe functies naar je iPhone. Wel zijn er kleine verbeteringen en probleemoplossingen. Daarnaast zou iOS 14 enkele relatief grote beveiligingslekken dichten – reden genoeg dus om deze eerste iOS-update van 2021 te downloaden en te installeren.
iOS 14.4: verbeteringen en probleemoplossingen
iOS 14.2 en iOS 14.3 zaten boordevol nieuwigheden, maar met iOS 14.4 doet Apple het wat rustiger aan. De grootste vernieuwing is het labelen van bluetoothapparaten – wat je daaraan hebt lees je in ons artikel Voorkom dat je iPhone automatisch het volume verlaagt.
De iPhone 14 nu tot €348 korting!
• Maximaal voordeel als je thuis Ziggo hebt
• 6 maanden Apple Music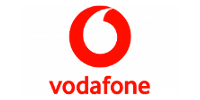 Bekijk actie
Tegelijkertijd met iOS 14.4 is ook watchOS 7.3 te downloaden, en daarin vind je wel iets nieuws: de wijzerplaat Eenheid. Deze viert de zwarte geschiedenis en heeft de kleuren van de pan-Afrikaanse vlag.
Apple vat iOS 14.4 samen in de volgende release-notes:
Kleinere QR-codes worden nu door Camera herkend
Optie om het type Bluetooth-apparaat te classificeren in Instellingen voor de juiste identificatie van koptelefoons voor audiomeldingen
Meldingen wanneer de camera van de iPhone niet kan worden geverifieerd als een nieuwe, echte Apple camera in de iPhone 12, de iPhone 12 mini, de iPhone 12 Pro en de iPhone 12 Pro Max
Deze versie verhelpt ook de volgende problemen:
Er konden beeldartefacten worden weergegeven in HDR-foto's die met de iPhone 12 Pro waren genomen
In de Conditie-widget werden mogelijk geen bijgewerkte Activiteit-gegevens weergegeven
Het was mogelijk dat typen werd vertraagd en dat suggesties voor woorden niet werden weergegeven in het toetsenbord
Het toetsenbord werd mogelijk niet in de juiste taal weergegeven in Berichten
Het inschakelen van 'Schakelbediening' in 'Toegankelijkheid' kon ertoe leiden dat telefoongesprekken niet konden worden beantwoord vanaf het toegangsscherm
iOS 14.4 downloaden
iOS 14.4 en iPadOS 14.4 downloaden is gratis. Via 'Instellingen>Algemeen>Software-update' kun je het installeren op je iPhone of iPad. Zorg ervoor dat je op een wifi-netwerk zit en dat je batterij ruim voldoende is opgeladen of dat je iPhone of iPad aan de stroom hangt.
Je aanmelding is helaas niet gelukt. Probeer het later nog eens.