Terwijl iedereen in afwachting is van iOS 15, brengt Apple nog snel even een andere update uit: vanavond is iOS 14.8 verschenen. Het is de opvolger van iOS 14.7.1.
Wat is er nieuw?
Hoewel de naam misschien anders doet vermoeden (vanwege de toevoeging van het nieuwe cijfer 8) is iOS 14.8 een kleine update zonder opvallende nieuwe functies. Het is niet duidelijk waarom Apple het niet gewoon bij iOS 14.7.2 heeft gehouden. Apple heeft zelfs geen bèta uitgebracht voor deze update, iets wat uitzonderlijk is.
De iPhone 14 nu tot €7,50 korting per maand!
Maximaal voordeel als je thuis internet van Ziggo hebt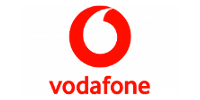 Bekijk actie
Dit zijn de ultrakorte release-notes van Apple bij deze update:
Deze update bevat belangrijke beveiligingsupdates en wordt aanbevolen voor alle gebruikers.
iOS 14.8 downloaden
iOS 14.8 downloaden is gratis. Binnenkort zal het rode update-bolletje automatisch bij de app Instellingen verschijnen, maar je kunt de update nu al zelf binnenhalen. Je downloadt en installeert hem via 'Instellingen>Algemeen>Software-update'. Zorg ervoor dat je op een wifi-netwerk zit en dat je batterij ruim voldoende is opgeladen of dat je iPhone of iPad aan de stroom hangt.