Vanavond is het zover: dan vindt het eerste Apple-event van het jaar plaats! Na maanden wachten gaan we eindelijk weer nieuwe Apple-producten zien. Maar welke? Naar verwachting staat de nieuwe iPad Pro in de spotlights. Maar Apple gaat ons vast nog verrassen met het een en ander!
Apple-event 20 april
Het eerste Apple-event van 2021 vindt plaats op dinsdag 20 april, om 19.00 uur Nederlandse tijd. Het duurt ongeveer 1 à 2 uur. Net zoals vorig jaar gaat het om een digitaal evenement dat vooraf is opgenomen. Ben je van plan om het te volgen? Je kunt het Apple event live kijken via YouTube, of de website van Apple.
De iPhone 14 nu tot €7,50 korting per maand!
Maximaal voordeel als je thuis internet van Ziggo hebt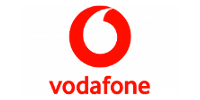 Bekijk actie
iPad Pro

Grote kans dat we vanavond een nieuwe versie van de iPad Pro te zien krijgen. Het meest geavanceerde iPad-model verschijnt opnieuw in twee formaten en ziet er naar verluidt hetzelfde uit als zijn voorganger. Over de grote versie van de iPad Pro wordt gezegd dat deze een mini-led-scherm krijgt. Bij het kleine model wordt daaraan nog getwijfeld. Beide iPads krijgen waarschijnlijk een A14X-processor die zich kan meten met de M1-processor in de nieuwe generatie Macs. Lees ook ons artikel over de iPad Pro 2021 vernieuwingen.
iPad mini
Het wordt wel weer eens tijd voor een iPad mini. De laatste versie van Apple's kleinste iPad ligt namelijk al twee jaar in de winkel, en had toen al een enigszins verouderd design. Het slechte nieuws is: op gelekte afbeeldingen van de iPad is een nieuwe mini te zien die er niet heel veel anders uitziet: nog steeds met brede randen en een thuisknop.
Nieuwe iMac
Het voorjaar is eigenlijk helemaal niet de tijd voor Macs – Apple heeft in het najaar vaak een event speciaal rondom nieuwe Macs. Maar de geruchtenmachine rond de nieuwe iMac is vol op stoom. Voor het eerst zou de iMac Apple's eigen M1-chip krijgen. Bovendien zou Apple voor het eerst in járen sleutelen aan het ontwerp: het scherm is vrijwel randloos en doet denken aan de iPad Pro of nieuwe iPad Air. Ook zou de iMac in diverse kleuren beschikbaar zijn. Lees ook 5x iMac 2021 verwachtingen: wat is er nieuw?
One more thing?
We verwachten dat de meeste aandacht uitgaat naar de bovenstaande producten, maar Apple verrast ons vast nog met 'one more thing'. Wat zou dat kunnen zijn?
Volg het nieuws
Wil je vandaag de ontwikkelingen in de gaten houden? Volg dan @icreate_NL op Twitter! Of schrijf je in voor onze nieuwsbrief: na afloop van het event sturen we je een samenvatting met alle highlights!
Je aanmelding is helaas niet gelukt. Probeer het later nog eens.