Het is zover: vandaag gaat Apple's WWDC van start. Apple trapt de WWDC af met een keynote waarin vooruitgeblikt wordt op de grote updates van dit jaar – maar misschien zien we ook nieuwe Macs!  Het event begint vanavond, maandag 6 juni om 19:00 uur Nederlandse tijd, en je wilt het vast live kijken! Hieronder vind je de livestream van het Apple-event. Maar je kunt op meerdere manieren kijken.
1. Apple-event live kijken via YouTube
Het Apple Event is net als de vorige edities weer te volgen via een YouTube-livestream, die je hierboven ziet. Bij het openen van de link kun je alvast op 'Herinneringen instellen' klikken. Je ontvangt dan een melding als het iOS 16-event op het punt staat om te beginnen.
De iPhone 13 nu met 3 maanden gratis Apple TV+!
Maximaal voordeel als je thuis internet van Ziggo hebt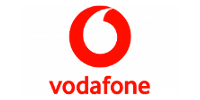 Bekijk actie
2. Live kijken via iPhone, iPad of Mac
Met een iPhone, iPad of Mac kun je natuurlijk ook live kijken via de YouTube stream van hierboven, maar de Apple-event livestream is ook te vinden bij Apple zelf. Hiervoor navigeer je naar de speciale Events-pagina van Apple.
3. Livestream Apple Event via Apple TV
Je kunt ook rechtstreeks kijken via de Apple TV. Heb je de tweede of derde generatie Apple TV, dan verschijnt er vandaag vanzelf een speciaal kanaal waarop je het event live kunt volgen. Op de Apple TV 4 en nieuwer download je de Apple Special Event-app in de App Store. Bij de eerste generatie Apple TV (uit 2007) moet je het helaas doen met de eerste of tweede tip.
4. Via iCreate!
Hoef je het Apple-event niet live te kijken, maar wil je wel de ontwikkelingen van de keynote in de gaten houden? Volg dan @icreate_NL op Twitter! Heb je daar geen tijd voor, maar wil je na afloop wel een samenvatting lezen met alle hoogtepunten van de keynote? Schrijf je dan in voor onze nieuwsbrief:
Je aanmelding is helaas niet gelukt. Probeer het later nog eens.
Wat gaat er gebeuren?
Tijdens het event verwachten we een sneakpreview van iOS 16, macOS 13 en de andere nieuwe besturingssystemen. En er wordt gefluisterd over nieuwe Macs – misschien wel een compleet nieuw ontworpen MacBook Air. Meer details lees je in ons artikel WWDC 2022: dit zijn onze verwachtingen voor het Apple-event.