Vanavond vindt er een Apple-event plaats, misschien wel het laatste van dit jaar. Het 'Unleashed'-event staat waarschijnlijk grotendeels in het teken van nieuwe Macs, met in de hoofdrol een nieuw ontworpen MacBook Pro. Het event begint maandag 18 oktober om 19:00 uur Nederlandse tijd en dat wil je vast live kijken! Hieronder vind je de livestream van het Apple-event.
1. Apple-event live kijken via YouTube
Het Apple Event is net als de vorige edities weer te volgen via een YouTube-livestream, die je hierboven ziet. Bij het openen van de link kun je alvast op 'Herinneringen instellen' klikken. Je ontvangt dan een melding als het iPhone-event op het punt staat om te beginnen.
Haal de nieuwe iPhone 13 als eerste in huis!
Internet van Ziggo thuis? Ontvang dan tot €5 korting per maand en dubbele data!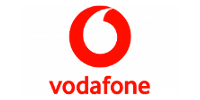 Bekijken
2. Live kijken via iPhone, iPad of Mac
Met een iPhone, iPad of Mac kun je natuurlijk ook live kijken via de stream van hierboven, maar de Apple-event livestream is ook te vinden in Safari of een andere browser. Hiervoor navigeer je naar de speciale Events-pagina van Apple.
3. Livestream Apple Event via Apple TV
Je kunt ook rechtstreeks kijken via de Apple TV. Heb je de tweede of derde generatie Apple TV, dan verschijnt er vanavond vanzelf een speciaal kanaal waarop je het event live kunt volgen. Op de Apple TV 4 en nieuwer download je de Apple Special Event-app in de App Store. Bij de eerste generatie Apple TV (uit 2007) moet je het helaas doen met de eerste of tweede tip.
4. Via iCreate!
Hoef je het Apple-event niet live te kijken, maar wil je wel de ontwikkelingen van de keynote in de gaten houden? Volg dan @icreate_NL op Twitter voor een liveblog! Heb je daar geen tijd voor, maar wil je na afloop wel een samenvatting lezen met alle hoogtepunten van de keynote? Schrijf je dan in voor onze nieuwsbrief:
Je aanmelding is helaas niet gelukt. Probeer het later nog eens.
Wat gaat er gebeuren?
Tijdens het event verwachten we een nieuwe MacBook Pro 2021, met een vernieuwd design en een M1X-chip. Lees ook ons artikel Apple-event oktober: MacBook Pro 2021 en meer verwachtingen. Ook bestaat de kans dat we een vernieuwde Mac mini gaan zien. Misschien verrast Apple ons verder nog met een grotere versie van de kleurrijke iMac die eerder dit jaar verscheen. Ook is er een kleine kans dat de nieuwe AirPods 3 vanavond gelanceerd worden.