Wachtwoorden: het zijn er niet alleen veel, ze moeten ook allemaal ingewikkeld zijn voor de veiligheid. Nu heeft Apple met iCloud-sleutelhanger al een handige dienst gemaakt die dat probleem moet verhelpen. Je krijgt in Safari automatisch suggesties voor veilige wachtwoorden en deze worden netjes synchroon gehouden op al je apparaten. Maar niet iedereen gebruikt Safari of wil dat zijn wachtwoorden allemaal in de cloud staan. Gelukkig heeft de Mac al jaren een programma waarmee je je wachtwoorden kunt beheren en dat heet Sleutelhangertoegang.
Deze en andere workshops lees je in iCreate 74.
1. Sleutelhangertoegang
De iPhone 14 nu tot €7,50 korting per maand!
Maximaal voordeel als je thuis internet van Ziggo hebt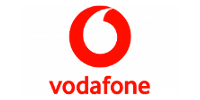 Bekijk actie
Je vindt Sleutelhangertoegang in de map 'Programma's>Hulpprogramma's'. Je opent het programma het snelst vanuit Spotlight of Launchpad, maar via 'Programma's>Hulpprogramma's' in Finder kan het ook.
2. Accounts
Sleutelhangertoegang bevat verschillende 'sleutelhangers' – dat zijn sets met accounts en wachtwoorden. Je persoonlijke sleutelhanger is 'Inloggen'. Selecteer die en kies de categorie 'Wachtwoorden'.
3. Onderdelen
Rechts verschijnen je accounts van programma's en websites. Dubbelklik erop en je ziet precies waarvoor het wachtwoord gebruikt is aan de hand van de vakjes naam, account en soort.
4. Wachtwoord vergeten?
Ben je een wachtwoord vergeten omdat het toch overal automatisch ingevuld wordt? Zet een vinkje bij 'Toon wachtwoord', voer het wachtwoord van je Mac in en het wachtwoord wordt zichtbaar.
5. Nieuw en veilig wachtwoord
Om een nieuw en veilig wachtwoord te maken, kies je boven in het menu 'Archief>Nieuw wachtwoordonderdeel'. Een nieuw venster schuift naar beneden met drie tekstvakjes.
6. Wachtwoordassistent
Gebruik een zelfgekozen naam of internetadres in het eerste vakje en de betreffende gebruikersnaam in de tweede. Klik op de knop met de sleutel om de Wachtwoordassistent te openen.
7. Wachtwoordtype
De belangrijkste instelling is 'Type'. Stel die in op 'Willekeurig' of 'Gemakkelijk te onthouden' voor de hoogste veiligheid. Voor nóg meer veiligheid sleep je het schuifje bij 'Lengte' naar rechts.
8. Suggesties voor wachtwoorden
Als het goed is, zie je al een wachtwoordsuggestie. Klik op het pijltje ernaast en je krijgt tien alternatieven. Het gekozen wachtwoord wordt automatisch boven ingevuld.
9. Opslaan
Het wachtwoord wordt automatisch in het venster boven ingevuld. Klik daar op 'Voeg toe' om het op te slaan. Om het wachtwoord te gebruiken, maak je het zichtbaar zoals in stap 4 wordt uitgelegd.
Deze en andere workshops lees je in iCreate 74.