Met iOS 14 heeft je iPhone er weer een heleboel nieuwe functies bij. De meeste zijn een verrijking, maar een grote software-update kan gepaard gaan met vervelende problemen. Wat je dan kunt doen is iOS 14 downgraden om terug te gaan naar iOS 13.
Update, 23 september: Apple heeft er opvallend snel voor gekozen om te stoppen met het signeren van iOS 13.7. Dit betekent dat het niet meer mogelijk is om terug te gaan naar iOS 13.
De iPhone 14 nu tot €7,50 korting per maand!
Maximaal voordeel als je thuis internet van Ziggo hebt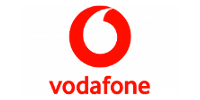 Bekijk actie
iOS 14 downgraden
Als je van iOS 14 naar iOS 13 wilt moet je er snel bij zijn. Meestal kan het downgraden naar een vroegere versie tot ongeveer twee weken na de iOS-release. iOS 14 kwam op 16 september uit, dus we hadden verwacht dat je tot ongeveer 30 september de tijd zou hebben om terug te gaan naar iOS 13. Apple koos er dit keer echter al na een week voor om het signeren van iOS 13.7 te stoppen.
Terug naar iOS 13 in 7 stappen
Pak je Mac erbij, of een Windows-computer met iTunes. Zorg dat de laatste versie van macOS of iTunes is geïnstalleerd.
Ga op je Mac of Windows-pc naar de website ipsw.me. Klik op 'iPhone' en kies het model dat je hebt. Naast één van de groene vinkjes zie je iOS 13.7 staan. Klik erop en 'Download' het IPSW-bestand. Staat er geen groen vinkje naast iOS 13.7? Dan betekent dit helaas dat het terugzetten naar iOS 13 niet meer mogelijk is.
Pak je iPhone en schakel 'Vind mijn iPhone' uit. Dit doe je door de Instellingen-app te openen en boven op je naam te tikken. Selecteer 'Zoek mijn' en tik op 'Zoek mijn iPhone'. Zet de schakelaar achter 'Zoek mijn iPhone' of grijs en voer je Apple ID in.
Sluit je iPhone met een Lightning-kabel aan op je Mac en open Finder. Klik links op het iPhone-icoontje. Op een Windows-pc doe je hetzelfde, maar dan met iTunes.
Houd de Option-toets ingedrukt (of Alt bij oudere Macs) en klik op 'Herstel iPhone'. Bij een Windows-computer houd je intussen de Shift-knop ingedrukt.
Selecteer het iOS 13.7 IPSW-bestand dat je bij stap 2 gedownload hebt en klik op 'Open'.
Start de installatie door op 'Herstel' te klikken. Je iPhone gaat nu terug naar iOS 13.
iPadOS 14 downgraden
Wil je met je iPad terug van iPadOS 14 naar iPadOS 13? Dan voer je bijna dezelfde stappen uit als hierboven. Bij stap 2 selecteer je je iPad-model en bij stap 3 schakel je 'Zoek mijn iPad' uit.