Of het nu gaat om een pubquiz, proefwerk of gewoon voor de lol: welke reden je ook hebt, Pages is ideaal voor het opstellen van een vragenlijst op maat.
Vraag: Wat is er leuker dan meedoen aan een kroegquiz?
Antwoord: Er zelf een maken!
Met Pages kun je nu eenvoudig een op maat gemaakte quiz of toets opzetten. In de speciale proefwerksjabloon kun je onder andere kiezen uit een aparte lay-out voor open en meerkeuzevragen. Ook qua opmaak zit je niet verlegen om opties. Het is mogelijk afbeeldingen, muziek of filmpjes toe te voegen, maar je kunt ook het lettertype, de kleur en grootte van je tekst aanpassen. Dus handen op de knoppen – het is tijd om een quiz te maken!
1: Sjabloon
Open Pages en struin in de sjabloonkiezer naar de categorie 'Diversen' onder 'Tekstverwerking'. Selecteer uit de gegeven opties de sjabloon 'Proefwerk'.
De iPhone 13 nu tot €393 voordeel!
• Heb je al internet van Ziggo thuis? Profiteer dan van extra voordeel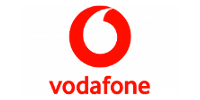 Bekijken
---
2: Tekstverwerken
Vervang de voorgedrukte tekst door je eigen info, zoals quiznaam, teamnaam, etc. De koptekst wordt aan de bovenzijde van alle opvolgende pagina's afgedrukt.
---
3: Beelden en ballades
Voor 'wie/wat is dit-vragen' kun je afbeeldingen, liedjes of video's aan je quiz toevoegen. Klik op de knop 'Media' en sleep de gewenste bestanden naar de pagina.
---
4: Vormgeven
Vervolgens kun je de locatie en grootte van de bestanden aanpassen. Met de meest rechtse knop in de opmaakbalk bepaal je hoe de tekst rond het object loopt.
---
5: Meerkeuze
Waarom zou je niet ook een paar multiple-choice vragen stellen? Ga naar de knoppenbalk, klik op 'Sectie' en kies voor 'Meerkeuze'.
---
6: Tekst invoeren
Nu is het tijd om de vragen op te stellen en de goede antwoorden en instinkers op papier te zetten. Met de Enter-knop kun je meer antwoordmogelijkheden toevoegen.
---
7: Tabellen
Je kunt ook tabellen of diagrammen invoegen. Klik op de bijbehorende knop op de knoppenbalk en vul de gewenste waarden in om de tabel of diagram vorm te geven.
---
8: Commentaar
Op elk moment kun je een notitie toevoegen aan je werk door tekst of een plaatje te selecteren en op 'Opmerking' te klikken. Je kunt je boodschap kwijt aan de linkerkant.
---
9: Delen
Wanneer je tevreden bent met het resultaat kun je de quiz via het menu 'Deel' met 'Stuur via Mail' mailen naar je familie, vrienden of collega's.