Herinner je je nog de diaprojector van je vader? Die stond garant voor een gezellig avondje foto's kijken met het hele gezin. Met de diavoorstellingen van iPhoto laat je die oude tijden weer herleven.
In de jaren '80 maakten mensen nog regelmatig dia's van hun vakantiefoto's, dit waren doorzichtige kaartjes die je via een projector op een scherm of muur liet zien. Op die manier kon je met een hele groep herinneringen ophalen aan die ene trouwerij of die vakantie in Joegoslavië. Een leuke diacollectie stond garant voor een oergezellig avondje met het hele gezin. Tegenwoordig zijn dia's hopeloos ouderwets. Sinds de digitale camera maalt niemand meer om stukjes filmachtig materiaal dat in een raampje is gezet. Het moet allemaal snel en makkelijk en vooral niet met een oude projector die nog ergens op zolder ligt.
Gelukkig kun je ook diavoorstellingen maken op je Mac. Sterker nog: in de nieuwste versie van iPhoto heeft Apple het aantal mogelijkheden daarvoor flink opgeschroefd. Nu kun je niet alleen de foto's op muziek zetten en de overgangen bepalen, ook is er een aantal kekke thema's toegevoegd. Hiermee maak je in een handomdraai zeer gelikte voorstellingen van je foto's. Uiteraard wil je deze herinneringen met iedereen delen, dus versturen we onze diavoorstelling in deze workshop als Quicktime-filmpje via Mail.
De iPhone 14 nu tot €7,50 korting per maand!
Maximaal voordeel als je thuis internet van Ziggo hebt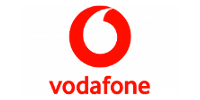 Bekijk actie
1: Foto's uitzoeken
Maak een selectie van de foto's die je wilt gebruiken. Hiervoor kun je een nieuwe gebeurtenis aanmaken of de selectie in een slim album zetten. Doe wat je zelf het prettigste vindt.
---
2: Diavoorstelling
Open nu de map waarin de selectie staat en druk daar op de knop 'Diavoorstelling'. In versie '08 krijg je nu een menu te zien, versie '09 van iPhoto schakelt bovendien over naar schermvullende modus.
---
3: Instellingen
Selecteer (in iPhoto '09) een thema en ga naar het tabblad 'Instellingen'. Hier kun je de opties van de diashow naar wens instellen. Het thema 'Klassiek' biedt de meeste mogelijkheden.
---
4: Muziek toevoegen
Ga naar het tabblad 'Muziek' om de soundtrack in te stellen. Je kunt kiezen uit je iTunes-muziek en de nummers die je gemaakt hebt in GarageBand. In iPhoto '09 heb je daarnaast ook 'Themamuziek'.
---
5: Speel maar af
Druk nu op 'Bewaar instellingen' ('08) of vink 'Gebruik als standaard' ('09) aan om je werk te bewaren. Bekijk nu de diavoorstelling, in iPhoto '08 kun je tegelijkertijd afbeeldingen roteren en beoordelen.
---
6: Exporteren
Ben je helemaal tevreden? Stop dan de diavoorstelling en ga naar 'Archief>Exporteer' om een filmpje ervan te maken. Zorg er wel voor dat je nog steeds in de Gebeurtenis of het Slimme album zit.
---
7: Keuzes
Selecteer in het menu 'Foto's exporteren' de optie 'Diavoorstelling' en stel alles naar eigen wensen in. Druk daarna op 'Exporteer'. In iPhoto '08 heb je hier wat keuzes die je in '09 instelt bij stap 3.
---
8: Verstuur via mail
Nu heb je een Quicktime-filmpje gemaakt van de diavoorstelling. Sleep het direct naar Mail om een nieuw bericht met het  filmpje als attachment te maken. Nu hoef je alleen nog een tekstje te schrijven.
---
9: E-mail ontvangen
Je vrienden en familie ontvangen nu een e-mail met in het bericht een filmpje van jouw diavoorstelling. Ze kunnen die nu direct bekijken of opslaan voor een gezellig avondje achter de pc.