Vanavond is het zover. Om 18:00 uur Nederlandse tijd horen we meer over de Apple Watch, iOS 8.2 en zien we wellicht ook een nieuwe MacBook Air. Het gehele event kun je volgen via de livestream; hier lees je hoe je dat doet op een Windows pc, Apple TV, iPad, iPhone of Mac.
Apple Watch event live kijken
Apple TV: Het kanaal 'Apple Events' verschijnt automatisch. Nodig: een 2e of 3e generatie Apple TV met softwareversie 6.2 of nieuwer. Zie je geen kanaal? Herstart dan je Apple TV.
iPad, iPhone en iPod touch: Bekijk de livestream op www.apple.com/live. Nodig: Safari en minimaal iOS 6.
Mac: Bekijk de livestream op www.apple.com/live. Nodig: Safari en minimaal OS X Snow Leopard.
Windows pc: Net als bij voorgaande events kun je zonder OS X of iOS niet naar Apple's eigen livestream kijken. Je kunt met een Windows pc echter wel terecht bij verschillende restreams, zoals op Ustream of deze stream. De werking hiervan kan echter niet gegarandeerd worden.
VLC (ook voor Windows): Ten slotte kun je de livestream bekijken via VLC Media Player. In 'Media>Netwerkstream openen' (Ctrl+N) op pc of 'Bestand>Netwerk openen' (Cmd+N) op Mac kun je onderstaande url plakken. Er is nu nog niets te zien, want de livestream start pas vlak voordat het Apple Watch-event begint.
Livestream voor in VLC: http://p.events-delivery.apple.com.edgesuite.net/1503ohibasdvoihbasfdv/m3u8/atv_mvp.m3u8
De iPhone 14 nu tot €7,50 korting per maand!
Maximaal voordeel als je thuis internet van Ziggo hebt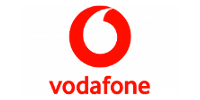 Bekijk actie