Je hebt het vast meegekregen: Facebook scherpt zijn algoritme aan, waardoor je je vrienden, familie en kennissen vaker tegenkomt in de tijdlijn. Hartstikke leuk natuurlijk, maar dat betekent ook dat je minder ziet van de berichten van je favoriete Facebook-pagina. Gelukkig kun je aangeven wat je voorkeuren zijn voor het nieuwsoverzicht van Facebook.
Voorkeuren nieuwsoverzicht Facebook
Het werkt eenvoudig: open Facebook en voer in het zoekvenster – ik noem maar iets willekeurigs – iCreate Nederland in. Klik of tik op de Facebookpagina. Op desktop klik je daarna op 'Volgend>Als eerste weergeven'. Op een smartphone tik je op 'Volgend' en tik je onder 'In je nieuwsoverzicht' op 'Als eerste weergeven'.
De iPhone 14 nu tot €7,50 korting per maand!
Maximaal voordeel als je thuis internet van Ziggo hebt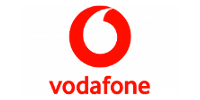 Bekijk actie
De berichten van je favoriete Facebook-pagina worden voortaan boven in je nieuwsoverzicht weergegeven. De pagina kan overigens niet zien dat je deze functie hebt ingeschakeld. In totaal kun je 30 personen of pagina's kiezen die je als eerste wilt zien. Welke je daarvan als eerste ziet, bepaal je echter niet zelf. Dat doet het algoritme van Facebook.