Vorige week verraste Apple ons met een grote vernieuwing in de app Zoek mijn. Je kunt er nu ook producten mee traceren die niet van Apple zijn, maar van een ander merk. Fabrikanten moeten de ondersteuning voor Zoek mijn nog wel inbouwen. Het Nederlandse fietsenmerk VanMoof is een van de eerste merken die Zoek mijn ondersteunen. Zij laten in een korte video zien hoe eenvoudig het in zijn werk gaat.
Zoek mijn VanMoof
De VanMoof S3- & X3-fietsen die vanaf 7 april 2021 zijn besteld, zijn geschikt voor het Apple Find My-netwerk. Deze e-bikes zijn herkenbaar aan het Apple Find My-labeltje onder op de bovenbuis. Alle producten die deze functie ondersteunen, krijgen straks zo'n label. Naast VanMoof hebben ook Belkin en Chipolo aangekondigd ondersteuning in te bouwen, er volgen er ongetwijfeld nog meer.
De iPhone 14 nu tot €7,50 korting per maand!
Maximaal voordeel als je thuis internet van Ziggo hebt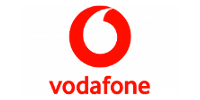 Bekijk actie
Als je een VanMoof (of een ander geschikt product) koppelt aan de Zoek mijn-app, kun je hem altijd traceren: de locatie verschijnt dan op een landkaart, net zoals eerder ook al het geval was met je Apple-apparaten. Maar je moet objecten dus wel eerst koppelen met je iPhone. Hoe werkt dat?
Bij de eerste stap moet je de instructies van de fabrikant volgen. In het geval van VanMoof, log je in of registreer je je via de VanMoof-app. Ontgrendel je fiets en zorg ervoor dat de meest recente firmware draait.
Open de app Zoek mijn en ga naar de tab Objecten.
Tik op 'Voeg object toe'.
Terug naar je fiets: druk twee keer snel op de aan-/uit-knop op de bovenbuis. Op het matrix-scherm op de fiets zie je dat er verbinding wordt gemaakt met het netwerk.
Tik op je iPhone op 'Verbinden' en doorloop de laatste stappen op het scherm. Als de fiets gekoppeld is, dan verschijnt hij op het landkaartje in Zoek mijn.
Bij andere objecten met Zoek mijn-ondersteuning zal het ongeveer hetzelfde werken.
Fiets traceren
Als je fiets ooit vermist is of je niet meer weet waar je hem geparkeerd hebt, start je de app Zoek mijn op om hem op te zoeken op een landkaart. Je kunt er via het kaartje dan naartoe navigeren, en ter plaatse eventueel een geluid laten afspelen op de fiets (doe dit alles alleen als de situatie dat toelaat). Een andere mogelijkheid is dat je in In Zoek mijn of op iCloud.com/find de zogenaamde 'Geef op als verloren modus' inschakelt. Zo kun je een berichtje en je telefoonnummer achterlaten voor potentiële vinders.
De laatste optie is er voor mensen die op object met Zoek mijn-ondersteuning stuiten. Die kunnen via het Objecten-scherm op 'Identificeer gevonden object' klikken. Dan krijg je meer informatie over het verloren object en zie je of de eigenaar een bericht heeft achtergelaten – kortom, dat werkt naadloos samen met de Verloren-modus. Het is nu nog onduidelijk wat er gebeurt als je zo een VanMoof scant die gewoon ergens geparkeerd is.