Je wist het misschien niet, maar je kunt je iPhone als waterpas gebruiken. Met de iPhone waterpas controleer je snel even of je bureau recht staat en of een schilderijtje recht hangt. De waterpas zat eerst verstopt in de app Kompas, maar is daaruit verdwenen. Hij is nu te vinden in de nieuwe iOS 12-app Meten. Scheelt je toch weer een tripje naar de bouwmarkt!
iPhone waterpas in Meten-app iOS 12
Open de app Meten. Met de linker-tab, 'Maat', kun je voorwerpen meten. Naast het meetlint vind je via het tweede tabblad 'Niveau' een waterpas. Leg of zet je iPhone op een voorwerp; het scherm wordt groen en je iPhone trilt eventjes als het recht staat.
De iPhone 14 nu tot €7,50 korting per maand!
Maximaal voordeel als je thuis internet van Ziggo hebt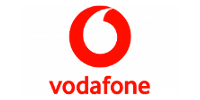 Bekijk actie
Meer weten over de nieuwe app meten? Lees ook onze workshop Zo werkt de nieuwe app Meten.
iOS 12
iOS 12 verscheen eerder deze week en zorgt ervoor dat je iPhone of iPad weer stukken sneller wordt. Bovendien zorgt het nieuwe besturingssysteem voor diverse nieuwe functies. Lees er alles over in onze gratis digitale uitgave Alles wat er nieuw is in iOS 12, of bestel onze special: