Veel mensen zitten vastgekleefd aan hun iPhone. Check je je iPhone véél te vaak? Tijdens een vergadering? Als je uit eten bent? Op de fiets? Heb je een hele reeks apps die je steeds móet bekijken? Facebook, Mail, WhatsApp, Weer, Instagram … en daarna de hele riedel weer opnieuw. Het wordt echt tijd om te minderen. Maar hoe dan? Door simpelweg je scherm op zwart-wit te zitten.
Rode notificaties vragen je aandacht
De grote boosdoener voor wat betreft je telefoonverslaving is de opdringerige rode kleur van de notificaties op je iPhone. De kleur rood vraagt om je aandacht, stimuleert je brein en zou zelfs een kleine adrenalinerush veroorzaken. Of deze theorie helemaal wetenschappelijk verantwoord is … dat valt te betwijfelen. Maar na een halve dag in zwart-wit merk je dat je iPhone een stuk minder interessant is: aan bijvoorbeeld Facebook en Instagram valt nog weinig plezier te beleven.
Zo zet je je iPhone op zwart-wit
Ga naar 'Instellingen>Algemeen>Toegankelijkheid' en zet de schakelaar achter 'Grijstinten' om. Je iPhone-scherm wordt nu weergegeven in heel veel tinten grijs, en is daarmee op slag niet spannend meer.
De iPhone 14 nu tot €7,50 korting per maand!
Maximaal voordeel als je thuis internet van Ziggo hebt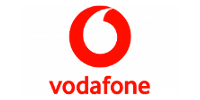 Bekijk actie
De optie is van oorsprong overigens bedoeld voor mensen met een visuele beperking. Die kunnen baat hebben bij een hoger contrast of kleuren die minder fel zijn.