iCloud Drive is Apple's eigen de online clouddienst. Het is hiermee mogelijk om allerlei documenten op te slaan en te bewerken vanaf je Mac, iPad, iPhone, Windows-pc of via iCloud.com. Een beetje zoals Dropbox, maar handiger omdat de bestanden direct gekoppeld worden aan programma's als Pages en Pixelmator.
iCloud Drive niet standaard op je beginscherm
Sinds iOS 9 heb je op je iPhone en iPad toegang tot je bestanden via de iCloud Drive-app. Maar deze ingebouwde app staat niet standaard op je beginscherm. Ook in de App Store ga je deze superhandige app niet vinden. Waar je hem dan vandaan haalt? Je moet hem activeren via de Instellingen. Dat werkt zo:
De iPhone 14 nu tot €7,50 korting per maand!
Maximaal voordeel als je thuis internet van Ziggo hebt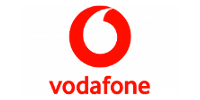 Bekijk actie
Open de app instellingen.
Tik op 'iCloud' en daarna op 'iCloud Drive'.
Zet de schakelaar achter 'Op beginscherm' op groen.
De app verschijnt nu op een van je thuisschermen van je iPhone of iPad. Als je de app opent, heb je direct inzage in je documenten en kun je ze ook bewerken.