Na het schandaal met Cambridge Analytica werkt Facebook hard om het vertrouwen van de gebruiker terug te winnen. Nu heeft het bedrijf het eenvoudiger gemaakt om apps te verwijderen die toegang hebben tot je Facebook-gegevens.
Toegang intrekken voor apps
Waarschijnlijk gebruik je regelmatig je Facebook-account om snel in te loggen op een app of website. En de kans is groot dat je ooit een of andere rare Facebook-quiz gespeeld, bijvoorbeeld om te zien welke emoji het beste bij je past, of hoe je eruit ziet in 2050.
De iPhone 14 nu tot €7,50 korting per maand!
Maximaal voordeel als je thuis internet van Ziggo hebt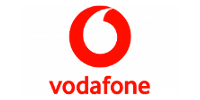 Bekijk actie
Al deze websites en apps hebben daarmee – tenzij je dit zelf wijzigt – de eeuwige toegang tot je Facebook-gegevens. Zelfs als je jaren geleden inlogde, kunnen de bedrijven nu nog bij bijvoorbeeld je profiel, vriendenlijst, e-mailadres, tijdlijnberichten en foto's. En daarmee weten ze dus ontzettend veel van je.
Voorheen was het een tijdrovende klus om connecties met apps van derden te verwijderen: dit kon alleen stuk voor stuk. Nu is het mogelijk om meerdere diensten te selecteren en in één keer een grote hoeveelheid apps te verwijderen.
Facebook apps verwijderen
Op je iPhone werkt dit als volgt:
Open Facebook en tik rechtsonder op de drie horizontale streepjes.
Scrol naar beneden, tik op 'Instellingen' en kies 'Accountinstellingen'.
Tik op 'Apps' en kies 'Aangemeld via Facebook'.
Op de Mac ga je vergelijkbaar te werk:
Navigeer naar Facebook en klik rechtsboven op het driehoekje. Kies 'Instellingen'.
Klik in het paneel links op 'Apps' en kies 'Alles weergeven'.
Je ziet nu de volledige lijst van apps. In de lijst selecteer je de apps waarvan je niet wilt dat ze toegang hebben tot je gegevens, daarna kies je voor 'Verwijder'. In iOS zie je via 'Bekijken' wat de bedrijven van je weten. Op de Mac klik je daarvoor op 'Instellingen bewerken'.