Is de lente al begonnen? Daar valt over te twisten. Sommigen wachten nog op de astronomische lente (spoiler: hij begint op 20 maart, 16.33 uur), terwijl de aanhangers van de meteorologische lente al sinds 1 maart alle t-shirts uit de kast hebben gehaald
Maakt niet uit of de lente al begonnen is of niet, het is sowieso al de beste tijd om foto's te maken. Bloemen en bloesem horen bij het voorjaar, en dus ook bij prachtige voorjaarsfoto's. Met deze 7 tips weet je zeker dat je dat fascinerende en kleurrijke lentegevoel ook in je iPhone-foto's terugkrijgt. De tips voor het maken van lente-foto's op een iPhone werken uiteraard ook met een spiegelreflex- of systeemcamera.
Meer van dit soort tips? Schrijf je in voor onze nieuwsbrief:
De iPhone 14 nu tot €7,50 korting per maand!
Maximaal voordeel als je thuis internet van Ziggo hebt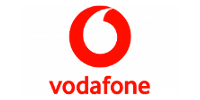 Bekijk actie
Je aanmelding is helaas niet gelukt. Probeer het later nog eens.
1. Gebruik het licht
In de lente staat de zon nog relatief laag. Voor fotografen is dat een voordeel, omdat je onderwerp daardoor iets meer van de zijkant wordt verlicht. Of in tegenlicht zoals op deze foto. De dunne bloemblaadjes van de krokus vooraan lijken wel op te lichten en zijn de blikvanger van de foto.
2. Zorg voor veel accu
Als je lang buiten bent om lentefoto's te maken, dan wil je voorkomen dat de accu van je camera op de meest belangrijke momenten leegraakt. Daarom is de ChiliPower USB Duo Kit (via Saake-Shop) in het leven geroepen. Deze handzame en compacte set bestaat uit twee accu's voor je camera én een bijpassende usb-dubbellader. Met deze lader laad je tot twee accu's tegelijk op. Ook is hij aan te sluiten op iedere usb-poort, bijvoorbeeld in de auto, laptop, lichtnet-adapter of in een powerbank.
3. Maak een uitsnede
Van bloemen maak je prachtige minimalistische foto's. Ga op zoek naar een klein deel van een bloem met een sterk kleurcontrast en fotografeer het formaatvullend voor mooie lentefoto's met een iPhone. De nieuwe macromodus van de iPhone 13 Pro komt hier overigens ontzettend goed van pas.
4. Beweging in beeld
Wil je beweging in je bloemenfoto, dan kun je op insecten wachten die op de bloemen lopen of eropaf vliegen. Ze zorgen voor dynamiek en spanning. Maar denk bijvoorbeeld ook aan de beweging van de bloemen zelf. Een bloemenzee, wiegend in de wind, levert een uitzonderlijke Live Photo op. Heb je een DSLR, dan werkt een lange sluitertijd heel dynamisch – je zorgt voor wat bewegingsonscherpte.
5. Bloesem
Bloeiende kersen-, peren- en appelbomen zijn lente-onderwerpen bij uitstek. De lichte bloesem steekt mooi af tegen de donkere tak. Fotografeer in de richting van een flinke tak, zodat je een mooie diagonale lijn in beeld krijgt, zoals op deze foto.
6. Perspectief in voorjaarsfoto's
Als je op zoek gaat naar nieuwe beeldhoeken ontstaat er al snel een heel ander beeld. Deze narcissen hebben vanuit kikkerperspectief, tegen een stralend blauwe lucht, een heel andere uitwerking dan wanneer je ze gewoon van bovenaf in het perkje fotografeert.
7. Speel met scherpte bij je iPhone-lentefoto's
Om de sneeuwklokjes en sterhyacinten optimaal vast te leggen, tik je in de Camera-app op een van de bloemen, of kies je bij je camera voor een open diafragma. Dankzij de korte scherptediepte vervagen de voor- en achtergrond en wordt je blik direct naar de witte bloem geleid. De foto komt bovendien tot leven door het perspectief en het licht in de achtergrond.