Misschien is het wel de meest gebruikte app op de iPhone en iPad: Apple's browser Safari. Binnenkort komt de grote iPhone en iPad update van dit jaar uit. Wat is er dan nieuw in deze belangrijke app? We zetten de opvallendste iOS 16 Safari functies voor je op een rij. In september vind je ze ook op jouw iPhone. En ook op je iPad met iPadOS 16 en Mac met macOS Ventura kun straks al deze nieuwe Safari-functies tegenkomen.
1) Gedeelde tabgroepen
Sinds iOS 15 en iPadOS 15 kun je Tabgroepen aanmaken. In zo'n groep verzamel je tabs rondom één thema. Bijvoorbeeld recepten, vakantie of werk. Apple sleutelt nog steeds aan de tabgroepen en nieuw in iOS 16 is dat je ze kunt delen met anderen. Deelnemers kunnen ook zelf tabs toevoegen. Maar het is zeker niet de enige wijziging die Apple doorvoert voor de tabgroepen!
2) Vastgemaakte tabbladen in tabgroepen
BLACK FRIDAY: De iPhone 14 nu tot €348 korting!
• Maximaal voordeel als je thuis Ziggo hebt
• 6 maanden Apple Music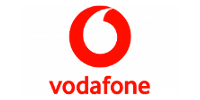 Bekijk actie
Belangrijke tabs in je tabgroep kun je nu pinnen. Zo staan de belangrijkste tabs altijd op een prominente plek. Je voorkomt er ook mee dat je ze per ongeluk overschrijft. Je pint een tab door hem vast te houden en op het speldje te tikken.
3) Een eigen startpagina voor een tabgroep
De laatste wijziging voor wat betreft tabgroepen: ze hebben in het vervolg een eigen startpagina. Met hun eigen favorieten en een eigen achtergrond. Kies bijvoorbeeld voor een foto die aansluit op het thema van je tabgroep.
4) Meer synchroniseren
Om de functionaliteit van Safari uit te breiden, zijn er extensies. Daarmee voeg je bijvoorbeeld knoppen toe aan de browser. Of je verandert iets aan de weergave. Je installeert ze (ook nu al) via 'Instellingen>Safari>Extensies'. Nieuw hier is de optie om extensies te delen op al je apparaten.
Naast extensies worden ook website-instelling gesynchroniseerd over al je apparaten. Heb je dus voor een website ingesteld dat deze altijd in reader weergave moet verschijnen op je iPhone, dan gebeurt hetzelfde op je iPad.
5) Push-meldingen van websites
Op je Mac kun je push-meldingen ontvangen van websites. En straks is dat ook zo op je iPhone en iPad. Dit zit trouwens niet in de eerste versie van iOS 16. Apple heeft de functie aangekondigd voor 2023.
6) Passkeys: eenvoudiger en sneller inloggen
Passkeys zijn een soort digitale sleutels om in te loggen op websites en in apps. Ze komen in de plaats van wachtwoorden en maken gebruik van biometrische verificatie. Oftewel: je logt in met je gezicht (Face ID) of vingerafdruk (Touch ID). Er komen geen veertien tekens tellende codes met hoofdletters, cijfers en omgekeerde uitroeptekens meer aan te pas. De Passkeys worden lokaal bewaard en volgens Apple zijn ze 'bijna onmogelijk te kraken'.
Dit vind je misschien ook interessant
Wil je op de hoogte blijven van iOS 16 en alle nieuwe iPhone-functies? Schrijf je dan in voor onze nieuwsbrief!
Je aanmelding is helaas niet gelukt. Probeer het later nog eens.