Werk je aan een verslag of rapport met veel losse hoofdstukken en koppen, dan biedt een inhoudsopgave uitkomst. Een inhoudsopgave aanmaken kan handmatig, maar waarom zou je moeilijk doen als het makkelijk kan? Pages beschikt namelijk over een functie om een inhoudsopgave in te voegen op basis van de titels en kopteksten die je gebruikt.
Deze en vele andere workshops vind je in iCreate 70.
1. Document openen
Start Pages op en kies het document waaraan je een inhoudsopgave wilt toevoegen. Heb je nog geen document, klik dan op 'Nieuw document' en selecteer een sjabloon.
De iPhone 14 nu tot €7,50 korting per maand!
Maximaal voordeel als je thuis internet van Ziggo hebt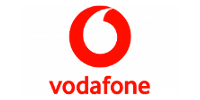 Bekijk actie
---
2. Plaatsing van inhoudsopgave
Je kunt nu bepalen waar je inhoudsopgave komt te staan. Scrol naar de juiste plek en plaats daar de cursor. Eventuele tekst die er staat schuift automatisch op om ruimte te maken.
---
3. Inhoudsopgave toevoegen
Klik in de menubalk op 'Voeg in>Inhoudsopgave'. Je kunt kiezen uit 'Document', 'Sectie' of 'Naar volgend exemplaar'. Dit kun je naderhand nog aanpassen, voor nu kiezen we 'Document'.
4. Document of sectie
Met de optie 'Document' worden onderdelen uit het hele document opgenomen. Kies je voor 'Sectie', dan wordt alleen de huidige sectie ('Voeg in>Sectie') meegenomen. De optie 'Tot volgende inhoudsopgave' is nuttig wanneer je meerdere inhoudsopgaven in één document hebt.
---
5. Alineastijlen
Klik op de inhoudsopgave. In het menu Opmaak kun je aangeven welke alineastijlen in de inhoudsopgave moeten worden opgenomen. Wij kiezen voor Titel en Koptekst, maar geen Subkop. Het is dus van belang dat de gekozen stijlen corresponderen met de stijlen die je hebt gebruikt in je document. Dit kun je controleren in het paneel 'Opmaak' wanneer je een stuk tekst selecteert.
---
6. Opmaak van inhoudsopgave
Klik nu op het paneel Tekst om de opmaak van de inhoudsopgave aan te passen. Je kunt iedere alineastijl een eigen opmaak geven door op de verschillende onderdelen te klikken.
7. Bijwerken
De inhoudsopgave wordt automatisch bijgewerkt wanneer je titels aanpast, hoofdstukken toevoegt of wanneer paginanummers veranderen. Denk er wel aan de juiste alineastijlen te gebruiken.
---
8. Testen
De paginanummers in je inhoudsopgave zijn klikbaar en brengen je als het goed is direct naar het juiste onderdeel. Dit kun je testen door op een van de paginanummers te klikken.
---
9. Inhoudsopgave verwijderen
Heb je de inhoudsopgave niet meer nodig of wil je opnieuw beginnen, dan kun je hem eenvou- dig verwijderen. Klik erop zodat er een blauw kader omheen verschijnt en druk op Backspace.