Sinds kort is de nieuwe Apple Watch Series 4 uit. Die heeft een aantal opvallende nieuwe functies. Een daarvan is valdetectie: wanneer je een harde smak maakt, helpt je Watch je om contact te leggen met de hulpdiensten. Maar hoe werkt dat precies?
Verbeterde gyroscoop
De Apple Watch heeft een verbeterde gyroscoop; een meetinstrument dat bewegingen en versnellingen registreert. De techniek is nu dusdanig geperfectioneerd, dat de Watch het opmerkt als je valt – en daarna onderneemt hij dus actie. Een handige functie voor senioren want die komen nogal eens ten val, of voor zieke mensen. Maar ook sporters zoals wielrenners en hardlopers kunnen de functie goed gebruiken – een ongeluk zit nu eenmaal in een klein hoekje.
Wat doet de Watch als je valt?
Haal de nieuwe iPhone 13 als eerste in huis!
Internet van Ziggo thuis? Ontvang dan tot €5 korting per maand en dubbele data!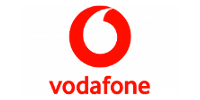 Bekijken
Als je een harde val maakt en daarna niet meer lijkt te bewegen, verschijnt er een melding op het scherm met drie opties. Met de eerste alarmeer je de hulpdiensten door de rode SOS-knop naar rechts. Daarnaast kun je aangeven dat je gevallen bent, maar oké bent, of ten slotte dat je niet gevallen bent (het horloge kan zich vergissen).
Reageer je niet en beweeg je na ongeveer één minuut nog steeds niet? Dan telt het horloge 15 seconden af. Ondertussen geeft de Watch klopjes op je pols en maakt hij een steeds harder wordend geluid. Daarna stuurt de Apple Watch automatisch een bericht naar de hulpdiensten. Vervolgens krijgen ook je SOS-contactpersonen zoals vermeld in je Medische ID een melding.
Valdetectie Apple Watch inschakelen
Valdetectie is automatisch geactiveerd als je 65 jaar of ouder bent en dit hebt aangegeven bij het instellen van je Watch. Ben je jonger dan 65, of weet je niet zeker of je leeftijd bekend is bij je Apple Watch? Dan is dit de plek om de Apple Watch Valdetectie in (en weer uit) te schakelen.
Open de Watch-app op je iPhone en ga naar het tabblad 'Mijn Watch'.
Tik op 'SOS-noodmelding'.
Zet de schakelaar bij 'Valdetectie' om.
Zoals gezegd, de Valdetectie is niet feilloos. Niet alle vallen kunnen gedetecteerd worden. En ben je heel beweeglijk, dan kan intense activiteit worden aangezien voor een val.
Lees ook ons dossier over de nieuwe Apple Watch Series 4.