De wereld van AI staat geen dag stil, en de nieuwste ontwikkeling is de app MacWhisper, waarmee audio perfect wordt omgezet naar tekst. Zo werkt het.
Speech to text
De mogelijkheid om van het gesproken woord een geschreven tekst te maken, is niet bepaald nieuw. Siri en Dicteren op je iPhone doen dit al lang, en ook YouTube zet het in om automatisch ondertiteling te genereren. Zelfs in de jaren '90 waren er al programma's voor dit doeleinde.
De iPhone 13 nu tot €393 voordeel!
• Heb je al internet van Ziggo thuis? Profiteer dan van extra voordeel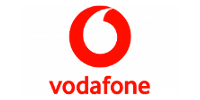 Bekijken
Het enige probleem: het heeft nooit helemaal soepel gewerkt. Vaak sluipen er veel foutjes in de overgang van 'speech to text', met name bij talen waar de technologie wat minder goed mee is getest, zoals Nederlands. En als je op een natuurlijk tempo praat, dan houdt de techniek je vaak niet goed bij.
MacWhisper: van audio naar tekst
Nu is er een (gratis) app voor de Mac die wél perfect tekst van audio kan maken: MacWhisper. Hij maakt gebruik van technologie van OpenAI – het bedrijf achter Dall-E 2 en ChatGPT – en ondersteunt maar liefst 100 talen. Ook leuk: de app is ontwikkeld door Jordi Bruin, een Nederlandse softwareontwikkelaar die vorig jaar nog finalist was bij de Apple Design Awards.
De app werkt heel simpel: sleep een mp3'tje, m4a-bestand of zelfs een mp4-video met gesproken tekst naar MacWhisper, en de app doet in hoog tempo de rest. Je kunt vervolgens het resultaat kopiëren en plakken, maar je kunt er ook een volwaardig ondertitelbestand mee maken (.srt en .vtt).
Volledig lokaal met MacWhisper
Extra bijzonder is dat de app volledig lokaal werkt. Dat wil zeggen dat de audio niet doorgestuurd wordt naar een server – je Mac berekent helemaal uit zichzelf wat er in het audiobestand gezegd wordt. Hierdoor is het echter wel zo dat hij het beste werkt op een Mac met een snelle M1- of M2-chip (inclusief de Pro-, Max- en Ultra-varianten). Ook heb je macOS Monterey of macOS Ventura nodig.
Je downloadt MacWhisper via de site van Jordi Bruin. Klik hier op 'Deze wil ik' om aan de slag te gaan. Er is ook een betaalde versie, MacWhisper Pro, waarbij de tekstherkenning nog net iets beter is dan bij de gratis versie – daarvoor betaal je een tientje.
Meer met AI
Wil je meer lezen over AI, en wat je er allemaal mee kunt? Dan ben je bij iCreate op het juiste adres. Werp een blik op onze andere artikelen:
Wekelijks Apple-nieuws in je mail
Ontvang wekelijks het opvallendste Apple-nieuws, aanbiedingen en de handigste tips voor je iPhone, iPad en Mac!
Je aanmelding is helaas niet gelukt. Probeer het later nog eens.