Waar ChatGPT ons blijft verbazen met tekst, doet Midjourney dat voor foto's. De AI kan je nu zelfs laten zien hoe je kinderen eruit gaan zien – en dat werkt verrassend goed.
Midjourney AI
Midjourney is misschien wel de meest geavanceerde foto-AI tot nu toe. Je hoeft er alleen een beschrijving van een foto of kunstwerk in in te vullen, en binnen een halve minuut wordt de afbeelding gemaakt. Het eindresultaat ziet er vaak erg indrukwekkend uit, en is bovendien een stuk scherper dan wat AI's als Dall-E 2 en Craiyon kunnen genereren.
De iPhone 13 nu tot €393 voordeel!
• Heb je al internet van Ziggo thuis? Profiteer dan van extra voordeel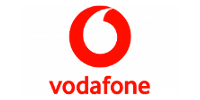 Bekijken
Eén van de leukste exclusieve functies van Midjourney is 'Blend'. Hiermee mixt de AI twee foto's met elkaar. Heb je bijvoorbeeld een foto van je hond en een foto van een alpaca, dan kan Midjourney hier een ontzettend schattige (en maffe) mashup van maken.
Midjourney: zo maak je je 'kinderen'
Maar de functie gaat nog een stuk verder. Combineer je een foto van jezelf met eentje van je partner, dan krijg je namelijk een beeld van hoe jullie kinderen eruit zouden zien. Zo krijg je dat voor elkaar.
Gebruik de Blend-functie
Open Midjourney – in ons artikel leggen we uit hoe je dat doet, én hoe de basics werken:
Open één van de 'newcomer rooms' en voer als opdracht '/blend' in (zonder aanhalingstekens).
Druk op de spatiebalk, en je kunt twee plaatjes verslepen naar het venster. Doe in het ene vak een foto van jezelf, en in het andere vak een foto van je partner. Druk op verzenden.
Na een tijdje verschijnt jullie mix in de lange lijst aan gegenereerde plaatjes. Maar, de mix is nog volwassen? Dat klopt! Dit komt omdat er alleen twee afbeeldingen van volwassenen zijn gecombineerd. In de volgende stappen maken we er – wederom met Midjourney – een kind van.
Maak er een kind van
Je ziet vier varianten van jullie mix – kies er eentje. Met de 'U'-knoppen maak je vervolgens een scherpere versie ervan (U1 is linksboven, U2 is rechtsboven, etc.).
Is je scherpere versie klaar? Klik hem aan, kies 'Open in browser', en kopieer in de browser de url (link) bovenaan in beeld.
Voer nu een nieuwe opdracht in: '/imagine' met daarachter de zojuist gekopieerde url. Zet er vervolgens 'baby', 'child' of iets soortgelijks achter. Je krijgt nu te zien hoe jullie mashup er als kind uit zou zien!
Meer over AI
Wil je meer lezen over wat je allemaal met AI kan? Werp een blik op onze andere artikelen:
En wil je ook in het vervolg de laatste nieuwtjes over AI, Apple en meer direct in je mailbox ontvangen? Abonneer je dan op onze nieuwsbrief:
Je aanmelding is helaas niet gelukt. Probeer het later nog eens.
Bron afbeeldingen: Unsplash