Volgens de laatste geruchten brengt Apple tot het eind van het jaar nog een compleet vernieuwde versie van de MacBook Pro uit. Het gaat hierbij om zowel een 14- als 16-inch versie van de laptop. Een leaker laat nu weten dat de twee modellen een fantastische overeenkomst zullen hebben. Krijgen zowel de MacBook Pro 14-inch als de 16-inch misschien een M1X?
MacBook Pro 14-inch met M1X-chip
Het lijkt erop dat Apple al in dit najaar, tijdens één van drie events, nieuwe MacBook Pro's gaat presenteren. De massaproductie is al van start gegaan. Tot nog toe was vooral duidelijk dat de 16-inch versie geüpdatet zou worden, en dat de 13-inch versie een opvolger met een groter 14-inch scherm krijgt. Maar nu komt er meer informatie naar buiten.
BLACK FRIDAY: De iPhone 14 nu tot €348 korting!
• Maximaal voordeel als je thuis Ziggo hebt
• 6 maanden Apple Music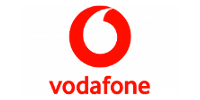 Bekijk actie
Leaker @dylandkt, die al meermaals bewezen heeft dat-ie goede bronnen heeft binnen Apple, laat een spannend detail over de nieuwe MacBook-modellen los. Volgens hem wil Apple bij beide modellen een M1X-chip gebruiken – dat is een snellere versie van de huidige M1. De twee MacBooks worden hiermee in feite even snel, en dat zou een breuk met het verleden zijn. Tijdens het Intel-tijdperk hadden de grotere MacBook Pro's altijd een veel snellere processor dan de kleinere.
Just so that everyone understands, I am referring to the 16 and 14 inch pros both having the same M1X.

— Dylan (@dylandkt) August 24, 2021
De huidige Intel-situatie
Als je de huidige 13-inch MacBook Pro met Intel-chip vergelijkt met de 16-inch versie, wordt het hardware-verschil erg duidelijk. De huidige 13-inch MacBook Pro krijg je hooguit met 2,3 GHz quad-core Intel Core i7 (Turbo Boost tot 4.1 GHz), terwijl de 16-inch MacBook Pro een 2,4 GHz 8-core Intel Core i9 (Turbo Boost tot 5.0 GHz) heeft.
@dylandkt geeft aan dat beide modellen voortaan dezelfde M1X-chip gaan krijgen en dus even krachtig zijn. Het is nog even de vraag of dit alleen voor de cpu, of ook voor de grafische chip (gpu) geldt. Wij gaan er stiekem van uit dat de cpu-prestaties identiek gaan zijn, maar dat de 16-inch meer grafische kernen gaat krijgen. Eventueel wordt er ook nog een verschil qua werkgeheugen gemaakt.
Niet alleen maar goed nieuws
Het is natuurlijk fantastisch nieuws dat je binnenkort vooral hoeft te kiezen tussen het formaat van je MacBook en niet tussen de hardware. Maar tegelijkertijd zou deze stap van Apple ook gevolgen kunnen hebben voor de prijs. We verwachten dat de 14-inch MacBook Pro met M1X aanzienlijk duurder gaat worden dan de huidige 13-inch. Immers krijg je dan dezelfde Pro-hardware in een kleiner jasje.