De nieuwe MacBooks met M1-chip zijn nog niet eens zo heel oud, maar het lijkt erop dat we deze zomer al een nieuwe versie van de MacBook Pro met een veel snellere Apple Silicon-chip én een geheel nieuw design mogen verwachten. Daarnaast staan een verbeterde Mac mini en Mac Pro op de planning, evenals een MacBook Air met een nieuw design. Dit moet je weten.
MacBook Pro met nieuw design
Ook al heeft de overstap naar processors uit Apple's eigen makelij ons al een hoop interessante producten gebracht, de spannendste moeten nog komen. Voor nu hebben we alleen kennisgemaakt met de M1-chip. Ook al heeft deze voor ongelofelijke prestaties gezorgd (veel sneller dan met Intel-processors), deze is eigenlijk bedoeld voor de instappers in de Mac-wereld. Wat er qua snelheid écht mogelijk gaat zijn met Apple's processors, hebben we nog niet gezien. Daar komt volgens Mark Gurman van Bloomberg al binnenkort verandering in, met een nieuwe MacBook Pro in de zomer. Die krijgt niet alleen een hoekiger design (vergelijkbaar met de iPhone 12 en iPad Pro) met een 14- of 16-inch scherm, maar ook een snellere, verbeterde chip.
De iPhone 13 nu met 3 maanden gratis Apple TV+!
Maximaal voordeel als je thuis internet van Ziggo hebt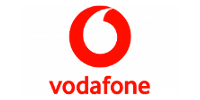 Bekijk actie
MacBook Pro met verbeterde chip
De nieuwe versie van de M1 heeft 10 processorkernen – waaronder acht krachtige kernen en twee energiezuinige kernen. De gpu die in de Apple-chip is geïntegreerd krijgt ook aanzienlijk meer kernen, waarbij je kunt kiezen uit twee varianten met 16 of 32 kernen. De chips ondersteunen tot 64 GB RAM, en maken meer aansluitingen mogelijk dan alleen twee Thunderbolt/USB4-poorten, aldus Bloomberg.
We zitten al langer op een nieuw design voor de MacBook Pro te wachten, zodat Apple alle aansluitingen kan terugbrengen die in 2016 zijn verdwenen. Dat waren onder meer hdmi, de SD-kaartsleuf en de magnetische MagSafe voor stroom. Hoogstwaarschijnlijk moeten we ook weer afscheid nemen van de Touch Bar, maar daar zijn we alleen maar blij mee.
Nieuwe MacBook Air en Mac Pro
Apple is ook van plan tegen het eind van het jaar een vernieuwde versie van de MacBook Air uit te brengen. De cpu van de M1-chip blijft in dat model ongewijzigd, alleen de gpu wordt verbeterd en krijgt twee kernen extra, dus 9 of 10 cores. Hier is ook sprake van een nieuw design, met de kleuren die we al kennen van de iMac 24-inch.
De Mac Pro zal pas in 2022 de ARM overstap maken, volgens Bloomberg. Apple zei dat het van plan is een chip met 20 of 40 (32 krachtige kernen, 8 energiezuinige) aan te bieden voor de Mac Pro. De geïntegreerde gpu krijgt zelfs maximaal 128 kernen.
Mac mini en iMac
Ten slotte staan ook een krachtigere versie van de Mac mini (met betere M1-chip) en een grotere versie van de huidige iMac op de planning. Apple had het werk aan een grotere, krachtigere iMac maanden geleden gepauzeerd om de 24″ iMac met M1 chip, die nu in de verkoop gaat, af te maken. De iMac krijgt naar verluidt een scherm van 32 inch.
Alle modellen op een rij
Voor het gemak zetten we even alle modellen die we verwachten op een rij.
MacBook Pro 14/16″
Verschijningsdatum: zomer 2021
Codenaam: J314 (14″) / J316 (16″)
CPU: 10-core (8 krachtige, 2 energiezuinige)
GPU basismodel: 16-core
GPU topmodel: 32-core
RAM: tot 64 GB
Aansluitingen: 4 Thunderbolt/USB4, hdmi en SD-kaartsleuf
Design: hoekiger, vergelijkbaar met iPad Pro
MacBook Air
Verschijningsdatum: eind 2021
CPU: zoals de huidige, maar wel ietwat sneller
GPU: van de huidige 7/8-core naar een 9/10-core
Design: compleet nieuw, mogelijk gebaseerd op de kleuren van de iMac
MacBook Pro 13″ basismodel
Verschijningsdatum: eind 2021 (maar wordt misschien nog uitgesteld of gecanceld)
CPU: zoals de huidige, maar wel ietwat sneller
GPU: 10-core
Design: hetzelfde als nu
Mac mini topmodel
Verschijningsdatum: eind 2021 (maar wordt misschien nog uitgesteld)
Codenaam: J374
CPU/GPU/RAM: zoals bij de MacBook Pro 14″ en 16″
Aansluitingen: 4x Thunderbolt/USB-C 4
Design: zoals de huidige Mac mini
Mac Pro
Verschijningsdatum: 2022
CPU basismodel: 20-core (16 krachtige, 4 energiezuinige)
CPU topmodel: 40-core (32 krachtige, 4/8 energiezuinige)
GPU basismodel: 64-core
GPU topmodel: 128-core
Design: zoals de huidige Mac Pro, wel iets kleiner
De 'grote' iMac
Verschijningsdatum: nog niet bekend, mogelijk eind 2021
CPU/GPU/RAM: waarschijnlijk vergelijkbaar met de Mac Pro
Scherm: waarschijnlijk 32 inch
Niet wachten?
Wil of kun je niet wachten op de nieuwe Macs? De huidige zijn ook al ontzettend goed. Je koopt ze onder meer bij Coolblue, Amac of bol.com.
Bron: Bloomberg