Sinds vorige week liggen de nieuwe iPhone 14-modellen in de winkel. De meeste early adopters zijn razend enthousiast over hun nieuwe aankoop. Maar zo nu en dan rammelt er wat – en in het geval van de iPhone 14 Pro moet je dat zelfs letterlijk nemen. Dit zijn de vaakst gemelde iPhone 14 problemen, met waar mogelijk ook de oplossing.
Wekelijks Apple-nieuws in je mail
Ontvang wekelijks het opvallendste Apple-nieuws, aanbiedingen en de handigste tips voor je iPhone, iPad en Mac!
Je aanmelding is helaas niet gelukt. Probeer het later nog eens.
iPhone 14 problemen
Een nieuwe iPhone zou een feestje moeten zijn. En voor de meeste iPhone 14-eigenaren is dat ook wel zo – onze eerste indruk van de iPhone 14 Pro is behoorlijk positief. Toch zijn er wat vervelende kinderziektes: vooral de iPhone 14 Pro heeft er last van, want die is natuurlijk ook echt helemaal nieuw. Het goede nieuws: Apple is druk doende met een update die enkele van de volgende iPhone 14-problemen oplost!
De iPhone 13 nu tot €393 voordeel!
• Heb je al internet van Ziggo thuis? Profiteer dan van extra voordeel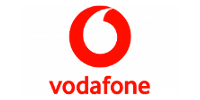 Bekijken
1) Rammelende iPhone 14 Pro-camera
So uh, we're having some issues with the 14 Pro Max camera pic.twitter.com/7HH1wLFjdF

— Luke Miani (@LukeMiani) September 16, 2022

De iPhone 14 Pro (Max)-camera is flink vernieuwd. En de vernieuwingen zijn dusdanig groot, dat apps van derde partijen daar soms niet mee om kunnen gaan. Bij apps als Instagram, Snapchat en Tiktok kan de camera gaan rammelen en trillen. Dit heeft te maken met de nieuwe generatie optische beeldstabilisatie. Dit probleem wordt waarschijnlijk volgende week opgelost door middel van een tussentijdse iOS 16-update. Voorlopig kun je je video's dus maar het best opnemen via Apple's eigen Camera-app.
2) iPhone 14 Pro loopt vast na gegevensoverdracht
Soms lopen iPhone 14 Pro-modellen vast na gegevensoverdracht vanaf een andere iPhone, bijvoorbeeld via iCloud. Ze lijken dan te bevriezen. Ook dit probleem wordt in de loop van de volgende week opgelost middels een update. Tot die tijd raadt Apple het volgende aan: zet de iPhone uit en weer aan en probeer het opnieuw.
3) Het Dynamic Island is onbereikbaar
Haven't seen any mentions on how the Dynamic Island works with Reachability, and I guess it's because it just doesn't, at all. pic.twitter.com/osGZlYqWzY

— Mike Apurin (@auramagi) September 16, 2022

De iPhone 14 Pro (Max) heeft op de plek van de notch een Dynamic Island. Om de bovenkant van een iPhone te kunnen bedienen, heeft iOS de functie bereikbaarheid, waarbij je de inhoud van het scherm als het ware naar beneden schuift. Maar het Dynamic Island schuift niet mee, en dus kun je er niet bij, zeker niet als je de 6,7-inch Pro Max hebt. Je raadt het al: Apple is bezig met een update om dit op te lossen.
4) Berichten en FaceTime kunnen niet worden geactiveerd
Op de iPhone 14 en iPhone 14 Pro lukt het soms niet om iMessage en FaceTime aan de praat te krijgen. En dus kun je geen berichtjes sturen of videobellen. Bijwerken naar de meest recente versie van iOS zou moeten helpen. Helpt dat niet? Dan heeft Apple speciaal voor iPhone 14 (Pro)-gebruikers een stappenplan klaarstaan om het probleem te verhelpen.
5) Ik kan geen 48 megapixel-foto's maken
De iPhone 14 Pro (Max) heeft voor het eerst een 48 megapixel-camera. Daarmee schiet je foto's in een zeer hoge resolutie – tenminste, als je de optie weet te vinden. Want je moet die wel nog activeren.
Open de app Instellingen en tik op 'Camera>bestandsstructuren'.
Zet de schuif achter 'Apple ProRAW' op groen.
Zet daaronder de 'ProRAW-resolutie' op 48 MP.
Er verschijnt nu in de app Camera een RAW-knopje en daarmee kun je deze optie snel (de)activeren. Let op, voordat er een volgend probleem ontstaat: deze foto's zijn vele malen groter dan normale foto's en slokken nogal wat ruimte op.
6) Waar zijn de iPhone 14 mini en de Plus?
Voor liefhebbers van kleine iPhones: helaas, er is dit jaar geen mini-iPhone verschenen. Voorlopig blijft het nog even bij de iPhone 12 mini en iPhone 13 mini. In de plaats van de mini is dit jaar juist de iPhone 14 Plus verschenen: dit is juist een grotere versie van de reguliere iPhone 14. Het is voor het eerst dat het basismodel in het groot verschijnt. Maar ook naar dit model zul je nu nog tevergeefs zoeken: hij verschijnt pas op 7 oktober, veel later dan de andere iPhone 14-modellen.
Dit vind je misschien ook interessant