De iPhone 14 krijgt een bijzondere camera-update: dit toestel is straks uitgerust met een 48-megapixelsensor. De iPhone 15 die het jaar daarop moet verschijnen, krijgt ook iets nieuws: een periscooplens. Dat schrijft de betrouwbare Apple-analist Ming-Chi Kuo.
iPhone 14 camera: 48 megapixel
Het is zeker niet voor het eerst dat 48-megapixelcamera wordt genoemd in verband met de iPhone 14. Of om precies te zijn: met de iPhone 14 Pro, want het ligt in de lijn der verwachting dat deze camera exclusief voor de luxere modellen is. Je kunt er 8K-video's mee schieten (in plaats van het huidige 4K). Die komen het best tot hun recht als je ze ziet via Apple's mixed reality-headset die ook ergens volgend jaar moet verschijnen.
De iPhone 14 nu tot €7,50 korting per maand!
Maximaal voordeel als je thuis internet van Ziggo hebt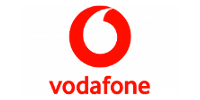 Bekijk actie
48 megapixel betekent dat pixels veel kleiner worden, wat in principe niet voordelig is bij nachtfotografie. Waarschijnlijk maakt Apple gebruik van pixel binning, waarbij de data van vier pixels gecombineerd worden in één pixel. Zo verlies je niets aan scherpte. Bij foto's overdag worden alle pixels optimaal gebruikt en krijg je foto's met meer detail.
iPhone 15 met periscopische zoomlens
Iets verder in de toekomst mogen we de iPhone 15 verwachten en ook die krijgt en interessante verbetering voor wat betreft de camera. De iPhone van 2023 krijgt een periscopische zoomlens, wat de optische zoom zeer ten goede komt. Op dit moment kun je eigenlijk beter niet inzoomen met je iPhone-camera, dus dit is een welkome verbetering.
Bij een periscooplens zou er gebruikgemaakt worden van de zogenaamde folded optics-techniek. Het licht dat door de beeldsensor wordt geabsorbeerd, wordt als het ware gebogen of gevouwen: dit maakt een grotere optische zoom mogelijk, terwijl het ontwerp zeer compact blijft.
iPhone 14 vernieuwingen
De iPhone 14 belooft heel anders te worden dan de iPhone 13. Zo verwachten we dat het toestel een compleet nieuw ontwerp krijgt, waarbij de notch komt te vervallen. De camera wordt mogelijk in een gaatje in het scherm verwerkt. Mogelijk vervalt na jaren ook de Lightning-aansluiting. We verwachten de iPhone 14 in september volgend jaar. Lees de meest relevante geruchten in ons iPhone 14 dossier.
Blijf op de hoogte met onze nieuwsbrief
Op de hoogte blijven van het laatste iPhone-nieuws en andere Apple-ontwikkelingen? Meld je dan nu aan voor onze gratis nieuwsbrief!
Je aanmelding is helaas niet gelukt. Probeer het later nog eens.
Bron: MacRumors