Apple heeft vanavond iOS 12.1 uitgebracht, na afloop van het Apple Event waarbij nieuwe versie van de iPad Pro, de Mac mini en de MacBook Air zijn aangekondigd. Het is de eerste grote update van iOS 12, dat in september verscheen. De update brengt enkele nieuwe functies naar je iPhone, iPad en iPod touch.
Nieuw in iOS 12.1
De iOS-update zorgt zoals altijd voor verbeterde beveiligingsaspecten en voor probleemoplossingen. Zo verhelpt Apple hiermee beautygate: selfies op de nieuwe iPhones zagen eruit alsof er een Instagram-filtertje overheen lag. Opvallende nieuwigheden zijn verder:
Black Friday: De Apple iPhone 13 tijdelijk tot €397 korting!
Maximale korting als je ook internet van Ziggo thuis hebt!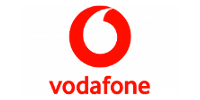 Bekijken
Nieuwe emoji's (want daar hebben we er nog niet genoeg van). Apple voegt 70 nieuwe emoji toe, waaronder roodharigen, superhelden en een bagel.
Groepsgesprekken in FaceTime. Deze functie had eigenlijk al in de eerste versie van iOS 12 moeten zitten, maar Apple was er toen nog niet helemaal tevreden over. Je kunt met tot 32 mensen tegelijk een gesprek voeren. Om het overzichtelijk te houden, verschijnt degene die aan het woord is in een grotere tegel. Op de iPhone 5s, 6 en 6 Plus werkt alleen de audiovariant.
Realtime scherptediepte aanpassen. De iPhone XR en de iPhone XS (Max) hebben een slider waarmee je de scherptediepte van een portretfoto kunt aanpassen. De achtergrond wordt dan waziger of scherper. Tot nu toe kon je dit effect achteraf aanpassen, nu is het al mogelijk tijdens het maken van de foto.
Ondersteuning voor eSIM. Ook dit is van toepassing op de XR en de XS. Helaas is er nog geen Nederlandse provider die eSIM – waarbij je twee telefoonnummers op één toeste kunt gebruiken –ondersteunt.
Naast iOS 12.1 is ook macOS Mojave 10.14.1 verschenen. Ook hierin tref je de nieuwe emoji-tekens en groepsgesprekken in FaceTime aan.
Updaten naar iOS 12.1
De gemakkelijkste manier om vanavond te updaten naar iOS 12.1 is via de iPhone of iPad zelf. Open hiervoor de app Instellingen en ga naar 'Algemeen>software-update'. Hier vind je de optie om de nieuwe versie te downloaden en te installeren.
Je kunt hier ook Automatische updates activeren, dan worden iOS-updates in het vervolg automatisch geïnstalleerd en heb je geen omkijken meer naar. De installatie gebeurt dan 's nachts als je iPhone aan de oplader hangt.
iOS 12
iOS 12 verscheen half september en zorgt voor een snellere en stabielere iPhone en iPad. Maar natuurlijk zijn er ook nieuwe functies. Zo is er de nieuwe app Meten die dient als meetlint en kun je je iPhone-verslaving te lijf gaan met de Schermtijdlimieten.