Facebook Messenger, Instagram en Whatsapp vallen allemaal onder Facebook, maar er is nauwelijks samenwerking tussen de apps. Vanuit WhatsApp een berichtje sturen naar iemand die alleen Messenger gebruikt, is er bijvoorbeeld niet bij. Daar lijkt verandering in te komen, al is dat niet per se iets positiefs.
WhatsApp, Instagram en Messenger
The New York Times schrijft dat Facebook WhatsApp, Instagram en Facebook Messenger wil integreren. De berichtendiensten blijven bestaan als zelfstandige apps, maar de software wordt herschreven en op elkaar afgestemd. Hierdoor moet het mogelijk worden om iemand die op een andere berichtendienst actief is, een berichtje te sturen zonder dat je van app hoeft te wisselen.
De iPhone 14 nu tot €348 korting!
• Maximaal voordeel als je thuis Ziggo hebt
• 6 maanden Apple Music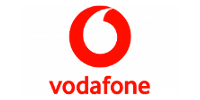 Bekijk actie
Tegenover The Guardian laat Facebook kweten de drie platformen end-to-end-encryptie krijgen. Op dit moment heeft alleen WhatsApp deze versleuteling en Facebook Messenger in beperkte mate. Met deze encryptie zijn je gesprekken beveiligd met een slot die alleen jij en de ontvanger hebben. Niemand anders kan de berichten lezen, zelfs de berichtendienst zelf niet.
Dit lijkt goed nieuws, maar volgens Matthew Green, een professor in cryptografie, valt dat nog te bezien. In plaats van dat Facebook Messenger en Instagram veiliger worden, kan Facebook er ook voor kiezen om de encryptiesterkte van WhatsApp af te zwakken:
The real question is: does this mean that the encryption on all three services will get upgraded to the quality of WhatsApp? Or will WhatsApp's encryption be downgraded to allow compatibility? The latter would be a huge risk. 4/

— Matthew Green (@matthew_d_green) January 25, 2019
Een ander nadeel is dat je meer persoonlijke informatie met Facebook deelt. WhatsApp heeft alleen je telefoonnummer nodig en op Instagram kun je vrij anoniem chatten onder een willekeurige gebruikersnaam. Die voordelen vallen bij een samenvoeging weg.
Miljarden gebruikers
Tegen het einde van dit jaar of begin 2020 hoopt Facebook de integratie afgerond te hebben. WhatsApp, Instagram en Facebook Messenger behoren tot 's werelds grootste berichtendiensten en hebben meer dan 2,6 miljard gebruikers.