Een Facebook-tijdlijn met alleen berichten van vrienden: het was ooit de standaard, maar tegenwoordig zie je meer posts van bedrijven dan wat anders. Daar komt nu verandering in met Facebook Feeds. Dit moet je weten.
Facebook Feeds: nieuwe Facebook-tijdlijn
Facebook heeft aangekondigd de tijdlijn op te gaan splitsen in twee losse weergaves: Home en Feeds. De eerste is bijna exact de tijdlijn die we nu gewend zijn, inclusief de vele berichten van pagina's waarvan Facebook denkt dat we ze interessant zouden vinden – niet heel persoonlijk dus.
BLACK FRIDAY: De iPhone 14 nu tot €348 korting!
• Maximaal voordeel als je thuis Ziggo hebt
• 6 maanden Apple Music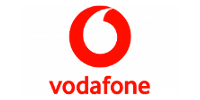 Bekijk actie
Feeds is echter een totaal nieuwe weergave die draait om de berichten van je vrienden. Hier zie je verder ook de posts van pagina's waarvan je zelf hebt aangegeven dat je ze leuk vindt, en berichten van groepen waar je deel van uitmaakt. Dit heeft dus een ouderwets tintje, en doet denken aan het 'oude' Facebook.
Niet de standaard Facebook-tijdlijn
Wanneer je de Facebook-app opent – of de website opent op je Mac – dan word je automatisch begroet door de Home-weergave. Wil je naar Feeds, dan moet je die weergave helaas altijd eerst handmatig selecteren. Maar goed: het is beter dan niets!
Home en Feeds worden in de komende weken uitgerold. Dit betekent dat je de nieuwe weergaves misschien nu al ziet, of dat ze pas over een paar weken voor jou beschikbaar zijn. In dat geval heb je dus nog héél even geduld nodig.
Facebook Favorieten
Kun je echt niet wachten? Dan kun je gebruikmaken van de Favorieten-functie die nu al in Facebook zit. Hiermee krijg je een losse tijdlijn die alleen gevuld wordt met berichten van geselecteerde vrienden. Open Facebook op je iPhone, en tik in het startpagina-tabblad bovenaan op 'Favorieten'. Met de knop 'Favorieten beheren' voeg je mensen toe.
Je aanmelding is helaas niet gelukt. Probeer het later nog eens.
Bron: Facebook