In 2016 stopte Apple met het maken van monitoren en plaatste het de schermen van LG in de schappen. Dat was niet bepaald een succes, dus werkt Apple nu aan een eigen 6K-display van 31,6-inch. Apple-analist Ming Chi-Kuo vertelt nu meer over zijn verwachtingen van dit scherm.
Apple monitor 6K
Het 6K-display verschijnt al in het tweede of derde kwartaal van 2019, voorspelt de analist. Het scherm zou beschikken over een compleet nieuw ontwerp en het scherm is gemaakt van een bijzondere technologie: mini LED.
BLACK FRIDAY: De iPhone 14 nu tot €348 korting!
• Maximaal voordeel als je thuis Ziggo hebt
• 6 maanden Apple Music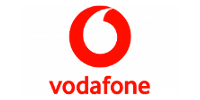 Bekijk actie
Schermen met mini LED zijn beter dan de huidige lcd-schermen die Apple gebruikt. Door de betere helderheid, contrast, kleurweergave en energiebesparing doen ze zelfs weinig onder voor de duurdere oled-schermen, die bovendien gevoeliger zijn voor slijtage. Daarnaast hebben ze net als oled geen backlight nodig; de pixels kunnen hun eigen licht produceren. Hierdoor kan Apple het scherm extra plat en licht maken.
MacBook Pro
De technologie voor mini LED verwerkt Apple niet alleen in de monitor. Volgens Kuo wil Apple het ook gebruiken voor de iPad en MacBook. Bij de iPad gaat het om een scherm tussen de 10 en 12 inch. Die zou eind 2020 of begin 2021 moeten verschijnen.
Het mini LED-scherm van de MacBook meet 15 tot 17 inch. In de eerste helft van 2021 maakt het apparaat zijn opwachting. In februari had Kuo het nog uitgebreid over een 16 inch MacBook Pro, die nog dit jaar zou verschijnen en een compleet nieuw design heeft. Waarschijnlijk had Kuo het hier over een ander model, zonder mini LED-technologie.
WWDC 2019
De kans is groot dat Apple het 6K-scherm onthult tijdens WWDC 2019, dat op 3 juni begint. Daarnaast is dit waarschijnlijk ook het podium voor de nieuwe, modulaire Mac Pro.
Wil je als eerste op de hoogte zijn van de nieuwste ontwikkelingen? Schrijf je dan in voor onze nieuwsbrief:
Je aanmelding is helaas niet gelukt. Probeer het later nog eens.