Een lichaamslengte opmeten zonder meetlint? Geen probleem als er een iPhone 12 Pro in de buurt is. Die heeft een nieuwe LiDAR-scanner en de dieptesensor maakt een bijzondere functie mogelijk: je meet supersnel (en erg nauwkeurig) de lengte van een persoon. Dat doe je met de Meten-app.
Lengte meten iPhone
Het opmeten werkt met de iPhone 12 Pro, die sinds afgelopen vrijdag in de winkels ligt. Heb je er al een weten te bemachtigen? Doe dan het volgende om de lengte van een persoon te meten met je iPhone:
De iPhone 14 nu tot €7,50 korting per maand!
Maximaal voordeel als je thuis internet van Ziggo hebt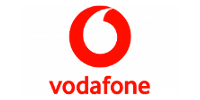 Bekijk actie
Open de Meten-app, die standaard op je iPhone staat.
Richt je iPhone op een persoon en zorg dat diegene van top tot teen op het scherm verschijnt.
Boven het hoofd (of hoofddeksel) verschijnt na paar seconden een lijn met de gemeten lengte. Druk op de opnameknop rechtsonder om er een foto van te maken.
In onze eerste testen was de lengtemeting snel en nauwkeurig. Op dezelfde manier meet je ook de zithoogte van iemand die op een stoel zit. Het meten van de lengte kan overigens ook met oudere iPhone modellen, maar dan zal je zelf meetpunten moeten toevoegen door op het scherm te tikken. Ook is die meting minder accuraat.
LiDAR
Dat de iPhone 12 Pro zo goed overweg kan met metingen, heeft dus te maken met de nieuwe LiDAR (Light Detection and Ranging)-scanner. Die brengt de omgeving in kaart door laserstalen af te vuren. Deze stralen weerkaatsen en de scanner berekent hoe snel ze terugkeren. Op basis hiervan wordt de afstand en diepte gemeten.
Dit maakt allerlei handige toepassingen mogelijk. LiDAR maakt het plaatsen van virtuele objecten in de woonkamer nog beter, zoals dat bijvoorbeeld met de app Ikea Place kan. Met een app als RoomScan LiDAR maak je scans van je huis, waarna je hem als schaalmodel op je bureau bekijkt, of er in AR doorheen loopt. En ook games worden leuker, want het AR-spel Hot Lava laat de hete gesmolten lava door je woonkamer bewegen.