De camera van je iPhone is stukken veelzijdiger dan die van je Mac. Als straks macOS Ventura uitkomt, waarschijnlijk later deze maand, kun je je iPhone als webcam gebruiken. Wij laten je nu alvast zien hoe deze functie – ook wel continuiteitscamera genoemd – precies werkt.
Je iPhone als webcam gebruiken werkt het best als je een speciale houder op je Mac hebt, zoals je ziet op de bovenstaande afbeelding. Apple heeft dit soort accessoires nog niet in de shop staan, maar dat zal binnenkort veranderen. Maar het werkt net zo goed als je je iPhone ergens tegenaan zet, of bijvoorbeeld een klein statief zoals een GorillaPod gebruikt.
BLACK FRIDAY: De iPhone 14 nu tot €348 korting!
• Maximaal voordeel als je thuis Ziggo hebt
• 6 maanden Apple Music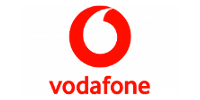 Bekijk actie
1) iPhone als webcam gebruiken
Een goede app om deze functie mee uit te proberen is de aloude app Photo Booth op je Mac. Maar het werkt in principe met álle apps waarbij je een webcam gebruikt, dus ook FaceTime en Zoom. Open het menu Camera, en klik op de naam van je iPhone. Je hoort en ziet de bijbehorende melding op je iPhone en kijkt direct door je iPhone-camera. Er komt geen kabeltje aan te pas!
2) Gebruik video-effecten
Maar hoe breng je de veelzijdige camera van je iPhone nu écht naar je Mac? Open het Bedieningspaneel en klik op 'Video-effecten'. Afhankelijk van je iPhone verschijnen hier de mogelijke effecten. Op een XR zijn er bijvoorbeeld minder effecten dan met een iPhone 14 Pro Max. Klik op de verschillende effecten om te zien hoe ze werken. Dit zijn de mogelijke opties:
Portretmodus: hierbij wordt de achtergrond vervaagd en blijf jij als spreker scherp in beeld.
Studiolicht: hierbij wordt de achtergrond donkerder en valt er licht op je gezicht. Dit komt van pas als je bijvoorbeeld slecht licht hebt in je werkruimte..
Middelpunt: voor de ijsberende vergadertijgers! Loop je heen en weer? De camera blijft hoe dan ook op jou gericht.
3) Verbreek met je iPhone
De connectie verbreken? Daarvoor klik je op je iPhone op 'Verbreek'. Een andere optie is door via de optie Camera in de menubalk te kiezen voor de ingebouwde FaceTime HD-camera. Daarmee schakel je weer over naar de camera van je Mac.
Ten slotte: Bureauweergave
Dan is er ook nog de nieuwe app Bureauweergave (desk view) waarmee je van bovenaf je bureau in beeld brengt – handig om te laten zien hoe je iets doet. Hiervoor heb je een iPhone 11 of nieuwer nodig.
macOS Ventura: grote Mac-update
macOS Ventura (macOS 13) is de grote Mac-update van 2022. Wanneer is de macOS Ventura release date ? Dat weten we nog niet precies, maar waarschijnlijk nog in oktober. Meer lezen over de nieuwe functies?
Op de hoogte blijven van wanneer deze grote Mac-update uitkomt? Schrijf je in voor onze gratis nieuwsbrief:
Je aanmelding is helaas niet gelukt. Probeer het later nog eens.