Het is weer eens zo ver: er circuleren allerlei persoonlijke gegevens van Facebook-gebruikers op het internet. Ze zijn afkomstig uit een datalek uit 2019 en doken vorige week plotseling opnieuw op via een hackersforum – en daar kan misbruik van worden gemaakt. Zijn jouw Facebook-gegevens gelekt? Dat kun je checken!
Persoonlijke gegevens van miljoenen Facebook-gebruikers
Door het datalek liggen de gegevens van maar liefst 533 miljoen Facebook-accounts op straat. De kans dat ook jouw gegevens daar bij zitten is aanzienlijk, want het lek betreft ook ruim 5,4 miljoen Nederlandse en 3 miljoen Belgische Facebook-profielen. Bij de gelekte gegevens zitten sowieso naam, telefoonnummer, profielfoto en geslacht. In sommige gevallen is ook je woonplaats, e-mailadres, baan, relatiestatus en geboortedatum gelekt. Geluk bij een ongeluk: er zijn geen wachtwoorden gelekt.
De iPhone 13 nu tot €393 voordeel!
• Heb je al internet van Ziggo thuis? Profiteer dan van extra voordeel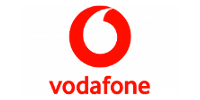 Bekijken
Facebook-gegevens gelekt?
Niet meteen je Facebook verwijderen: er zijn verschillende manieren om te controleren of ook jouw Facebook-gegevens zijn gelekt. Diverse ethische hackers (met goede intenties, dus) hebben websites gelanceerd die de data doorzoeken. Een voorbeeld met daarin de gelekte Nederlandse database, is de Facebook Leak Checker. Die werkt zo:
Als er inderdaad gegevens van je gevonden zijn, zie je hoeveel matches er zijn. Bij iedere match zie je de laatste nummers van het bijbehorende telefoonnummer. Herken je de cijfers niet, dan gaat het mogelijk om een naamgenoot.
Een andere website die je kunt gebruiken, is benikerbij.nl. Daarvan is ook een Belgische variant, benikerbij.be. Hiermee doorzoek je de gelekte database op basis van je telefoonnummer.
Datalek Facebook: wat als jouw gegevens gelekt zijn
Dan moet je goed opletten. Grote kans dat jouw 06-nummer bekend is bij kwaadwillenden. Wees dus kritisch als je gebeld wordt of een sms ontvangt van onbekende telefoonnummers: het kan zijn dat het om telefoonfraude gaat. Ook kunnen oplichters die veel van je gegevens hebben, zich als jou proberen voor te doen. Leg bijvoorbeeld je ouders uit dat ze daarom nooit zomaar geld naar je moeten overmaken naar aanleiding van bijvoorbeeld een berichtje op WhatsApp.
Een ander gevaar is sim-swapping: daarbij belt een hacker met de provider van het slachtoffer en probeert hij het 06-nummer over te zetten naar een eigen simkaart. Telecomproviders stellen vervolgens een aantal beveiligingsvragen om te controleren of de beller inderdaad de klant is. Vragen die vaak gemakkelijk te beantwoorden zijn met de gegevens uit het Facebook-lek.
Vorig jaar verscheen er in iCreate een artikel over internetoplichting. Dit artikel kun je downloaden via deze pagina.
Wekelijks Apple-nieuws in je mail
Ontvang wekelijks het opvallendste Apple-nieuws, aanbiedingen en de handigste tips voor je iPhone, iPad en Mac!
Je aanmelding is helaas niet gelukt. Probeer het later nog eens.