Wil je het WK 2022 live kijken op je iPhone, iPad, Mac of Apple TV? Dat is heel gemakkelijk: wij leggen uit hoe het werkt.
Hoe kan ik het WK live volgen?
Het WK 2022 is alweer een aardig eind onderweg, en veel van ons zijn daardoor aan de buis gekluisterd. Maar soms ben je niet in de buurt van de buis – maar wel van je iPhone, iPad of Mac. Gelukkig kun je het WK voetbal 2022 ook daar met gemak op volgen, en wel op vier manieren: via NPO Start, via NLZiet, via een widget op je vergrendelscherm, en via NPO Radio 1. Hieronder lees je hoe dat werkt.
1. WK 2022 live kijken via NPO Start
Ben je woonachtig in Nederland (of heb je een Nederlandse VPN), dan kun je het WK 2022 live kijken zonder daarvoor te betalen – behalve via je belastingcenten dan. Via de website van NPO Start zijn alle wedstrijden namelijk gratis te bekijken. Ga naar de live-pagina van NPO Start, klik op de zender waar jouw wedstrijd wordt uitgezonden, en klaar is kees! NPO Start is ook beschikbaar als app op de iPhone, iPad en Apple TV.
Bekijk de NPO Start app in de App Store
Via de website en de app kun je overigens ook alle wedstrijden terugkijken. Dit doe je via de speciale NOS WK Voetbal-pagina.
2. WK 2022 live kijken in HD via NLZiet
De streams van de NPO zijn weliswaar gratis, maar daar lever je ook wat voor in. De beeldkwaliteit is namelijk niet optimaal, en is een stuk slechter dan live HD-televisie zoals je het via de kabel kijkt. Met NLZiet kun je het WK 2022 live kijken in hogere kwaliteit, voor € 7,95 per maand.
Net als bij NPO Start kun je via NLZiet ook de al gespeelde wedstrijden terugkijken, maar dan dus in HD-kwaliteit.
3. WK 2022 live volgen via een widget op je iPhone
Heb je een iPhone die helemaal up-to-date is met iOS 16.1 – of zelfs iOS 16.1.1 of iOS 16.1.2? Dan is het mogelijk om de stand van iedere wk-wedstrijd te volgen met een widget op het vergrendelscherm van je iPhone. Zo hoef je dus alleen een blik te werpen op je scherm om te zien wat de stand is, en hoef je niet eens een app ervoor te openen.
4. WK 2022 live volgen via NPO Radio 1
Zit je in de auto tijdens een wedstrijd van Nederland, of wil je gewoon naar het commentaar luisteren op de achtergrond terwijl je iets anders doet? Dan komt NPO Radio 1 van pas. NOS Langs de Lijn doet daar live verslag van de wedstrijden van Oranje. Je beluistert de radiozender op je iPhone, iPad en Mac via de website van Radio 1, via de Radio 1 app, of via Radio 1 in Apple Music – of gewoon via de onderstaande widget!
Overigens is er op Radio 1 ook een uitzending geweest over de schaduwkant van het WK in Qatar: Het WK wegkijken. Die is nu terug te luisteren is als podcast. Beluister hieronder de eerste aflevering.
Wanneer spelen Nederland en België tijdens het WK 2022?
Ook niet onbelangrijk: wanneer moet je precies gaan kijken om Nederland in actie te zien? Dit is het (tot nu toe bekende) speelschema van Nederland:
21 november 17:00: Senegal 🇸🇳 – Nederland 🇳🇱 

(0 –

2

)

25 november 17:00: Nederland 🇳🇱 – Ecuador 🇪🇨 (

1

– 1)
29 november 16:00: Nederland 🇳🇱 – Qatar 🇶🇦 (

2

– 0)
3 december 16:00: Nederland 🇳🇱 – Verenigde Staten 🇺🇸 (

3

-1)
9 december 20:00: Nederland 🇳🇱 – Argentinië 🇦🇷
En voor wie ook onze zuiderburen wil steunen: helaas is voor hen het WK al voorbij.
23 november 20:00: België 🇧🇪 – Canada 🇨🇦 (

1

– 0)
27 november 14:00: België 🇧🇪 – Marokko 🇲🇦 (0 –

2

)
1 december 16:00: Kroatië 🇭🇷 – België 🇧🇪 (0 –

0

)
Meer WK 2022 tips van iCreate
Wil je meer WK 2022 tips voor je iPhone, iPad, Mac en Apple TV? Werp dan een blik op onze andere artikelen:
De iPhone 13 nu tot €393 voordeel!
• Heb je al internet van Ziggo thuis? Profiteer dan van extra voordeel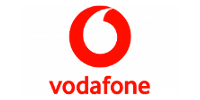 Bekijken
Wil je ook in de toekomst tips voor je Apple-apparaten in je mail ontvangen, abonneer je dan op onze wekelijkse nieuwsbrief:
Je aanmelding is helaas niet gelukt. Probeer het later nog eens.