De Apple Watch Ultra zit boordevol nieuwe functies, maar één daarvan zit onverwacht ook in watchOS 9: de compleet vernieuwde Kompas-app met handige nieuwe features. Zo gebruik je hem.
Apple Watch Ultra
De Apple Watch Ultra is Apple's nieuwste toevoeging aan de Watch-lijn. Het is – zoals de naam al zegt – de ultieme Apple Watch. Hij is superstevig, kan tot 100m onder water, heeft een extra actieknop en het grootste scherm in een Apple Watch tot nu toe.
Ook heeft de Ultra wat nieuwe softwaretrucjes, waaronder een totaal vernieuwde Kompas-app die je je stappen laat traceren. En laat die app met watchOS 9 nou ook naar joúw Watch komen – ten minste, als je een Apple Watch SE of Apple Watch Series 6 of nieuwer hebt.
Het laatste watchOS 9 nieuws
watchOS 9
Laten we beginnen bij het begin: eerst moet je watchOS 9 installeren op je Apple Watch. Daarvoor moet je je telefoon bijwerken naar iOS 16. Vervolgens open je de Watch-app, waar je onder 'Algemeen>Software-update' de knop vindt om de update te installeren. Ook van belang: de Kompas-app van Apple moet wel op je iPhone staan.
Kompas in watchOS 9
Wanneer je de Kompas-app opent op je Watch, dan zie je direct dat de interface veranderd is. In de hoeken vind je nu drie nieuwe knoppen, en door aan de digitale kroon te draaien verander je de kompasweergave. Vooral het tweede boomniveau is interessant, omdat je hier de meeste informatie krijgt.
Door op de knop linksboven te tikken, krijg je nóg een nieuwe weergave van het kompas. Hiermee staan je richting, helling, hoogte, breedtegraad en lengtegraad onder elkaar in een lijst.
Apple Watch Backtrack
Met de knop rechtsonder selecteer je de nieuwe Backtrack-optie. Hiermee houd je Apple Watch je wandelroute heel precies bij, ook als je ergens in de bush bush rondloopt zonder wegen in de buurt. Tik je na je route weer op de Backtrack-knop, dan kun je met 'Vind weg terug' je hele route exact teruglopen.
De iPhone 14 nu tot €7,50 korting per maand!
Maximaal voordeel als je thuis internet van Ziggo hebt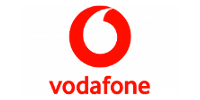 Bekijk actie
Ook handig is de nieuwe routepuntfunctie. Die zit onder de knop linksonder. Daarmee maak je snel een routepunt aan voor je huidige locatie, bijvoorbeeld bij je tent of je auto, voor als je de plek gemakkelijk terug wilt kunnen vinden met het kompas. De routepunten beheer je daarna bij de knop linksboven in de Kompas-app.
Wekelijks Apple nieuws in je mail
Als eerste op de hoogte van het laatste nieuws, tips & aanbiedingen!
Je aanmelding is helaas niet gelukt. Probeer het later nog eens.