Op de Chinese website Weibo zijn beelden opgedoken van een vermeende iPhone SE 2. De video suggereert dat het toestel een kleine variant wordt van Apple's iPhone X.
Video iPhone SE 2 gelekt
De gelekte video toont beelden van een toestel dat de grootte heeft van een iPhone SE, maar dan met de look-and-feel van de iPhone X. Het toestel heeft een randloos ontwerp, een notch en de thuisknop ontbreekt. Ook is te zien hoe de gebruiker de vermeende iPhone SE ontgrendelt met Face ID. Aan de achterkant prijkt een dubbele verticale camera, zoals we die ook kennen van de iPhone X.
De iPhone 14 nu tot €348 korting!
• Maximaal voordeel als je thuis Ziggo hebt
• 6 maanden Apple Music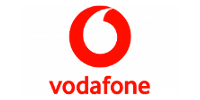 Bekijk actie
Op het eerste gezicht lijkt het om een echte iPhone te gaan. De fysieke knoppen zitten op de juiste plek, het toestel lijkt op iOS 11 te draaien, de Instellingen-app ziet er overtuigend uit en de animaties verlopen perfect.
Toch kloppen niet alle details, zo merkt Phonearea op. Neem bijvoorbeeld het slot-icoon van Face ID, dat gesloten blijft bij de ontgrendeling. Waarschijnlijk gaat het dus om een slim ontworpen Android-telefoon.
iPhone X-achtig ontwerp
Of de iPhone SE 2 inderdaad gaat lijken op de iPhone X, is nog onzeker. Sterker nog: het is nog twijfelachtig of Apple inderdaad aan komt zetten met een een opvolger van de iPhone SE. Verschillende geruchten wijzen daar wel op, maar heel concreet waren ze nog niet.
De eerste SE had overigens de hardware van de iPhone 6s, die toen nog maar net uit was. Het kan dus goed zijn dat de iPhone SE 2 wat functies overneemt van de iPhone X. De SE is echter wel een budget-model van Apple, dus waarschijnlijk zijn de specs wat minder om de prijs te drukken. Dit kan betekenen dat 3D Touch bijvoorbeeld ontbreekt, de behuizing van metaal is en hij een goedkoper LCD-scherm heeft.