Vorige week heeft Apple iOS 16 aangekondigd, de grote iPhone-update van dit jaar. Je iPhone krijgt er binnenkort allerlei nieuwe functies bij, bijvoorbeeld in de navigatie-app Apple Kaarten. Daar kun je straks eindelijk tussenstops invoegen.
Tussenstop Apple Kaarten toevoegen
Met Apple Kaarten reis je van A naar B. Wil je van A naar B via C? Dat kan niet, in iOS 15. Of althans: de mogelijkheden om een tussenstop toe te voegen zijn op dit moment nog zeer beperkt.
Vodafone Runners: De iPhone 13 nu met 3 maanden gratis Apple TV+!
Maximaal voordeel als je thuis internet van Ziggo hebt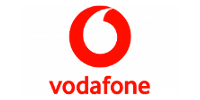 Bekijk actie
Ben je aan het navigeren, dan kun je het witte gedeelte van het scherm naar boven vegen en op 'Voeg een stop toe' tikken. Dat klinkt goed, maar vervolgens blijkt dat je alleen kunt kiezen tussen vaste stops die Apple voor je heeft klaargezet. Bijvoorbeeld tankstations of parkeerplakken. Je hebt helaas niet de optie om een willekeurig adres op te geven als tussenstop en dat maakt de functie vrij waardeloos, maar daar komt straks met iOS 16 verandering in.
Tot vijftien tussenstops
Als straks iOS 16 verschijnt, kun je wél tussenstops inplannen. Gelukkig maar, want het is toch een vrij essentiële en basale functie die door concurrerende apps al lang omarmd is.
Al tijdens het inplannen van de route tik je steeds op 'Voeg stop toe'. Zo plan je tot wel vijftien tussenstops in. Ben je al lang en breed onderweg en denk je: ik moet eigenlijk nog een tussenstop maken? Ook dat behoort straks tot de mogelijkheden, want de route kan tussentijds herberekend worden als je een extra stop nodig hebt.
iOS 16 release
Wanneer komt deze handige optie ook naar jouw iPhone? iOS 16 is de grote iPhone-update van dit jaar. Apple heeft deze update vorige week aangekondigd en we verwachten hem ergens in september. De grootste vernieuwing is het personaliseerbare vergrendelscherm met widgets, maar er zijn ook allerlei leuke kleine functies. iOS 16 is geschikt voor de iPhone 8 en nieuwer.
Wil je op de hoogte blijven van al het nieuws rond iOS 16? Meld je dan aan voor onze wekelijkse nieuwsbrief:
Je aanmelding is helaas niet gelukt. Probeer het later nog eens.