Apple heeft iOS 16 aangekondigd met allerlei nieuwe functies. Dit najaar komen ze allemaal naar je iPhone! Een van de nieuwe functies stond sowieso op het wensenlijstje van veel Apple-gebruikers: je kunt nu verzonden berichten bewerken in de Berichten-app. Dit zijn de mogelijkheden!
1) iOS 16: berichten bewerken
Heb je een tikfoutje in je berichtje staan? Of is je formulering een beetje onhandig? Dan kun je het bericht bewerken, binnen vijftien minuten na verzending. De ontvanger ziet wel een subtiel 'gewijzigd' naast het aangepaste bericht staan, dus weet dat er iets veranderd is. Je kunt berichten tot vijf keer toe wijzigen, daarna verdwijnt de Wijzig-knop. In iOS 16 bèta 4 heeft Apple een nieuwe optie toegevoegd: als je op het label 'gewijzigd' bij een aangepast bericht tikt, kun je precies zien welke wijziging je hebt doorgevoerd.
De iPhone 13 nu met 3 maanden gratis Apple TV+!
Maximaal voordeel als je thuis internet van Ziggo hebt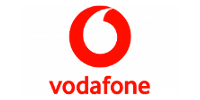 Bekijk actie
2) Berichten intrekken
Heb je spijt van een berichtje dat je verzonden hebt? Had een foto die je deelde toch beter privé kunnen blijven? Dan kun je het bericht binnen twee minuten na verzenden weer intrekken. Heeft de ontvanger het bericht al gelezen, dan heb je pech. Ook hierbij ziet de ontvanger dat het bericht gewist is. Krijg je na het verwijderen spijt dat je het bericht hebt weggegooid? Geen probleem: verwijderde berichten kun je tot 30 dagen na het wissen weer herstellen.
3) Markeren als ongelezen
Heb je een aantal berichten gelezen, en heb je niet direct de tijd om te reageren? Maar wil je er later nog op terugkomen? Dan kun je ze markeren als ongelezen. Dit is een gemakkelijk geheugensteuntje, zo weet je dat je nog iets met de berichten moet. Veeg in de lijst met berichten naar rechts over een chat om een bericht als ongelezen te markeren,
Let op: de functies zijn op dit moment in bèta. Zit je in een chat met iemand die nog gewoon iOS 15 heeft? Dan lijkt het bij jou misschien dat je een bericht hebt ingetrokken of gewijzigd, maar bij de ander is het oorspronkelijke bericht nog gewoon zichtbaar.
Meer lezen over iOS 16
Wil je op de hoogte blijven over de ontwikkelingen rondom iOS 16? Dan meld je je aan voor onze wekelijkse nieuwsbrief:
Je aanmelding is helaas niet gelukt. Probeer het later nog eens.