iOS 16 zit bomvol met honderden nieuwe functies, maar het naar voren halen van een onderwerp in een foto is misschien wel de coolste! Nuttig? Niet per se. Maar wel heel leuk. Zo werkt het.
Onderwerp naar voren halen
Heb je wel eens geprobeerd om een onderwerp in een foto te selecteren en los te knippen? Dat kan soms best lastig zijn, met name als het onderwerp een complexe vorm heeft. Slechts met veel geduld en Photoshop-skills lukt dit écht goed.
De iPhone 13 nu tot €393 voordeel!
• Heb je al internet van Ziggo thuis? Profiteer dan van extra voordeel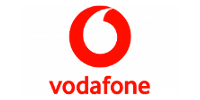 Bekijken
In iOS 16 en later dit jaar ook in iPadOS 16 is het véél gemakkelijker om een onderwerp in een foto naar voren te halen, doordat de Neural Engine in de processor van de iPhone al het zware werk voor je doet. De functie werkt wel alleen op alle apparaten met een A12 Bionic-chip en nieuwer. De onderste grens ligt dus bij de iPhone XS (Max), iPhone XR en iPhone SE (2020). Bij de iPad gaat het om de iPad (8e generatie), iPad Air (3e generatie) en iPad mini (5e generatie).
Zo werkt het
De nieuwe 'Onderwerp naar voren halen'-functie werkt ultiem gemakkelijk. Het kan zowel bij foto's in Safari, als bij plaatjes in de Foto's-app. Zo werkt het in Safari:
Houd een foto met een duidelijk gedefinieerd onderwerp kort vast.
Tik op 'Kopieer onderwerp'.
Open een andere app zoals Berichten of Notities, tik op het tekstveld en vervolgens op 'Plak'.
Dat is alles! Het onderwerp staat nu – zonder een achtergrond – in je app naar keuze. Dit is extra leuk als je het combineert met een app waarmee je WhatsApp Stickers in elkaar zet.
---
Keep the subject. Ditch the background.

In iOS 16, you can touch and hold the subject of a photo to lift it from the background. Here's how it works in photos, screenshots, and more. pic.twitter.com/v386xnat2E

— Apple Support (@AppleSupport) September 12, 2022

Bij Foto's werkt het nét iets anders:
Houd een onderwerp op een foto kort vast, en doe dit een tweede keer.
Het onderwerp begint te gloeien met een hele coole animatie. Tik op 'Kopieer'.
Open een andere app, tik op het tekstveld en vervolgens op 'Plak'. Verslepen van Foto's naar een andere app kan ook.
Objecten vrijmaken in #iOS16 heeft een behoorlijk satisfying animatie 😮 pic.twitter.com/QjuqyPfCon

— iCreate (@icreate_NL) June 9, 2022
Meer iOS 16 functies
iOS 16 is afgelopen maandag verschenen en zit boordevol nieuwe functies. Bekijk dan onze andere iOS 16-artikelen.
Het laatste iOS 16 nieuws
En wil je meer tips over iOS 16 direct in je mailbox, abonneer je dan op onze nieuwsbrief:
Je aanmelding is helaas niet gelukt. Probeer het later nog eens.