Terwijl Facebook verwikkeld zit in een enorm privacy-schandaal, kondigt Apple nieuwe privacyfuncties aan voor de iOS- en macOS-besturingssystemen. Vanaf begin mei kunnen gebruikers zien wat Apple van je weet en daar ook wijzigingen in aanbrengen.
Privacy Apple
Dit bevestigt Apple tegenover Bloomberg. Met de nieuwe privacyfuncties wil Apple voldoen aan de strengere regels van de Europese Unie, die op 25 mei ingaan.
BLACK FRIDAY: De iPhone 14 nu tot €348 korting!
• Maximaal voordeel als je thuis Ziggo hebt
• 6 maanden Apple Music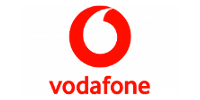 Bekijk actie
Ondanks dat Apple er – in tegenstelling tot bijvoorbeeld Facebook en Google – er geen sport van maakt om zoveel mogelijk gegevens van gebruikers te verzamelen en door te verkopen, bezit de tech-reus veel data. Neem bijvoorbeeld de informatie die opgeslagen is in Agenda of Contacten, maar ook zaken als je favoriete liedjes in Apple Music. Die gegevens kunnen gebruikers straks downloaden.
Dit kan dan op Apple's webpagina voor het beheren van je Apple ID. Bezoekers kunnen dan eenvoudig een kopie downloaden, waarin alle gegevens staan die over ze zijn verzameld. Daarnaast is het ook mogelijk om persoonlijke informatie aan te passen, je account tijdelijk te deactiveren of volledig te verwijderen.
Privacy-icoon
Sinds donderdagavond maken iOS-gebruikers al kennis met een andere privacy-functie van Apple. In het nieuwste besturingssysteem, iOS 11.3, vind je een privacy-icoon; dit zijn twee poppetjes die elkaar de hand schudden. Dit icoon verschijnt voortaan als een app van Apple toestemming vraagt om je persoonlijke gegevens te gebruiken. Hierbij benadrukt Apple in een bijbehorende melding dat elk Apple-product is ontworpen om zo min mogelijk van je gegevens te verzamelen en te gebruiken.
Eerder uitte Tim Cook in een interview met MSNBC interview op Facebook. Als interviewers hem vragen wat hij zou doen als hij in de schoenen zou staan van Facebook-CEO Mark Zuckerberg, dan is zijn antwoord behoorlijk fel: 'Ik zou nooit in deze situatie beland zijn.'