Dit jaar namen we afscheid van het programma iTunes op de Mac. Voor Windows bestaat het programma nog wel. Maar … waarschijnlijk gaat dat niet lang meer duren. Dat is af te leiden uit een Apple-vacature op LinkedIn.
iTunes voor Windows verdwijnt ook
In oktober is macOS Catalina verschenen en een van de grootste veranderingen was het verdwijnen van iTunes. Het stokoude en nogal onoverzichtelijke media-programma, is nu opgedeeld in losse apps voor TV, Podcasts, Muziek en Boeken. Voor Windows-gebruikers veranderde er niets: iTunes bestaat daar nog steeds. Maar de kans bestaat dat daar op niet al te lange termijn verandering in komt.
BLACK FRIDAY: De iPhone 14 nu tot €348 korting!
• Maximaal voordeel als je thuis Ziggo hebt
• 6 maanden Apple Music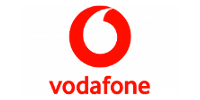 Bekijk actie
Een duidelijke aanwijzing daarvoor is te vinden in een vacature die Apple momenteel open heeft staan voor de functie van Senior Software Engineer. Hierin geven ze aan op zoek te zijn naar een ontwikkelaar die 'de nieuwe generatie media-apps voor Windows' moet gaan bouwen. Het kan haast niet anders of iTunes verdwijnt en de nieuwe macOS-apps verschijnen straks ook op Windows. Het ligt niet in de lijn der verwachting dat Apple voor Windows een compleet nieuw setje apps in het leven roept.
Apps voor op de Xbox
Een opvallend detail in de vacature is dat er gevraagd wordt om ervaring met UWP. Dat zou betekenen dat de ontwikkelaar ook wordt ingezet om media-apps te ontwikkelen voor Xbox, de gameconsole van Microsoft. Het ligt voor de hand dat Apple bijvoorbeeld een Apple TV+-app gaat maken voor Xbox One – en er zijn nogal wat mensen die zo'n apparaat in huis hebben.
Het sluit uitstekend aan op de koers die Apple sinds dit jaar heeft ingezet, en waarbij Apple duidelijk focust op diensten. Om toegang te hebben tot Apple-diensten, heb je niet meer per se een Mac, iPhone of Apple TV nodig. Zo kun je sinds dit jaar naar content van Apple kijken via onder meer een aantal nieuwere Samsung-televisies: daarop staat nu ook de Apple TV-app. Lees hierover ook ons artikel Samsung tv's met AirPlay: alternatief voor Apple TV? Xbox is dus mogelijk de volgende in het rijtje en maakt de potentiële doelgroep van Apple nog veel groter.