In de eerste helft van volgend jaar verschijnt er waarschijnlijk een nieuwe iPhone SE, zo meldt de zeer betrouwbare Apple-analist Ming-Chi Kuo. De twee grootste vernieuwingen zijn volgens hem 5G en de snellere chip. De iPhone SE wordt de goedkoopste 5G iPhone!
Goedkoopste 5G iPhone
In het voorjaar van 2020 verscheen de huidige iPhone SE. Die heeft het klassieke uiterlijk van de iPhone 8 – een 4,7-inch scherm met daaronder een thuisknop – maar is technisch gezien helemaal nieuw. De toekomstige iPhone SE ziet er ook weer hetzelfde uit, maar krijgt een aantal interessante vernieuwingen zodat hij weer helemaal bij de tijd is.
De iPhone 14 nu tot €7,50 korting per maand!
Maximaal voordeel als je thuis internet van Ziggo hebt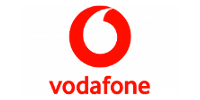 Bekijk actie
Volgens Kuo ondersteunt de iPhone SE 5G en krijgt het toestel een snellere chip. Het wordt in de markt gezet als de goedkoopste 5G iPhone. De betaalbaarste 5G iPhone van dit moment is de iPhone 12 mini, en die kost € 812. De iPhone SE 2022 zal veel meer in de prijscategorie van de huidige iPhone SE vallen: die kost minder dan 500 euro. Dat maakt het voor veel consumenten een stuk interessanter.
Andere geruchten melden dat de 5G-ondersteuning beperkt blijft tot sub-6 GHz – dus niet het snellere mmWave. Overigens is die mmWave-versie van 5G überhaupt nog niet beschikbaar in Nederland.
Toekomst van de iPhone SE
Eerder zijn er ook geruchten geweest over een iPhone SE Plus. Die zou een groter 5,5-inch scherm hebben, net zoals de iPhone 8 Plus. Kuo heeft hierover in het verleden gesproken, maar in zijn nieuwe rapport meldt hij er niets over. Het is onduidelijk of dat komt omdat het onderwerp gewoon niet aan bod komt, of omdat deze grotere SE geschrapt of vertraagd is.
Vind je de besproken wijzigingen voor de SE al met al iets te bescheiden? De iPhone SE die weer een jaar later verschijnt, is waarschijnlijk wél spectaculair anders. Daarover lees je meer in ons artikel iPhone SE krijgt in 2023 spectaculaire ontwerpwijziging.
Wekelijks Apple nieuws in je mail
Als eerste op de hoogte van het laatste nieuws, tips & aanbiedingen!
Je aanmelding is helaas niet gelukt. Probeer het later nog eens.
Bron: MacRumors