Bij de iPhone 14 sleutelde Apple nauwelijks aan het design, maar dat kan met zijn opvolger weleens anders zijn. De iPhone 15 zou een behuizing van titanium hebben, met een afgeronde rand die eruitziet als bij de iPhone 5c.
Nieuw ontwerp voor iPhone 15
Dit meldt Apple-leaker ShrimpApplePro op Twitter, die een goede staat van dienst heeft. Bij de iPhone 12 koos Apple voor een nieuwe ontwerpstijl, met een hoekige behuizing, platte randen en een vlak scherm. De iPhone 13 en 14 hebben deze stijl ook, maar de iPhone 15 krijgt mogelijk andere looks.
BLACK FRIDAY: De iPhone 14 nu tot €348 korting!
• Maximaal voordeel als je thuis Ziggo hebt
• 6 maanden Apple Music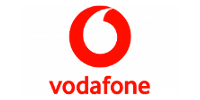 Bekijk actie
Volgens de bronnen van ShrimpApplePro zal de achterrand van de iPhone 15 afbuigen, in plaats van hoekig zijn. De behuizing is naar verluidt van het sterke titanium. De Apple-leaker houdt wel een slag om de arm en waarschuwt dat het in dit stadium nog verre van zeker is.
So the new iPhone 15
From the early information that I have, the iPhone 15 will feature a new border design. The back edge corner (as pointed out in the images) will be rounded and not square anymore.
The material also will be titanium.
Still very early to take it as it is. pic.twitter.com/hbdCKUhVP9

— ShrimpApplePro 🍤 (@VNchocoTaco) November 20, 2022
De ronde achterkant van de iPhone 15 zou lijken op het ontwerp van de iPhone 5c (zie zijaanzicht hieronder). Het ontwerp is ook in lijn met de onderste rand van Apple's nieuwe 14-inch en 16-inch MacBook Pro-modellen. De laatste iPhone met gebogen randen is de iPhone 11 uit 2019.
Een titanium iPhone 15
Wat de iPhone 15 mogelijk ook krijgt, is een titanium behuizing. De glazen achterkant blijft volgens ShrimpApplePro aanwezig. Het is overigens niet voor het eerst dat we horen dat Apple een titanium iPhone zal uitbrengen. Voor de lancering van de iPhone 14 Pro waren die geluiden er ook, maar de vlaggenschepen hebben een chassis van aluminium en roestvrij staal.
Een voordeel van titanium is dat het materiaal een relatief hoge hardheid heeft, waardoor de iPhone beter bestand is tegen krassen. Met het sterke materiaal is het bovendien zeer lastig om een iPhone te buigen. Wel is titanium lastig bewerkbaar. Hier heeft Apple iets op gevonden: patenten wijzen uit dat het bedrijf een chemisch proces heeft ontwikkeld dat titaniumbehuizingen een hoogglanzende afwerking geeft voor een aantrekkelijker design. De nieuwe Apple Watch Ultra heeft overigens ook een behuizing van titanium.
De iPhone 15-serie komt vermoedelijk in september 2023 uit. Wil je op de hoogte blijven van de geruchten? Schrijf je in voor onze nieuwsbrief:
Je aanmelding is helaas niet gelukt. Probeer het later nog eens.