Over een aantal weken komt iOS 16 eindelijk naar je iPhone. Tot die tijd wordt de software volop getest, zodat je hem uiteindelijk zonder problemen kunt gebruiken. Deze week is iOS 16 bèta 5 zelfs al uitgerold, en deze testversie stelt ons voor aan een handvol nieuwe functies. We hebben ze allemaal voor je opgesomd.
iOS 16 bèta 5: nieuwe functies
Tijdens de WWDC in juni presenteerde Apple de nieuwe besturingssystemen voor hun apparaten, waaronder iOS 16. Sindsdien zijn er meerdere bèta's uitgerold waarmee ontwikkelaars de software kunnen testen. Zo verscheen anderhalve week geleden nog de vorige testversie, en is er ook al een tweede bèta voor de doorsnee iPhone-gebruiker. Maar welke nieuwe functies zitten er verstopt in de vijfde bèta voor ontwikkelaars?
De iPhone 14 nu tot €7,50 korting per maand!
Maximaal voordeel als je thuis internet van Ziggo hebt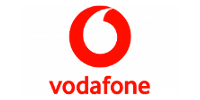 Bekijk actie
1) Batterijpercentage in de statusbalk
Het batterij-icoontje heeft iets gekregen waar menig iPhone-gebruiker lang op heeft gewacht: het batterijpercentage. Vanaf nu vind je het precieze getal constant in het icoontje, zonder dat je het bedieningspaneel naar beneden hoeft te slepen. Al moet je de functie nog wel activeren door de schakelaar bij 'Instellingen>Batterij>Batterijpercentage' groen te maken.
Dan nu het slechte nieuws: het batterijpercentage is alleen beschikbaar op een beperkt aantal iPhones. Op de iPhone 12 en iPhone 13 kan het wel, met uitzondering van de mini-modellen. Ook gebruikers met een iPhone X en iPhone XS kunnen de functie activeren. De iPhone 11 en iPhone XR zijn helaas uitgezonderd, maar het is nog onduidelijk waarom.
2) Kopieer en verwijder schermafbeelding
Wil je gauw een schermafbeelding naar een ander sturen of in een bestand zetten, maar wil je hem liever niet in je galerij hebben? iOS 16 helpt je uit de brand. Maak een schermafbeelding, tik op de voorvertoning om hem te bewerken en tik daarna op 'Gereed'. In het menu dat nu verschijnt, staat de optie 'Kopieer en verwijder'. Tik hierop en de schermafbeelding wordt op je klembord geplaatst. Zo belandt hij niet in je galerij, maar kun je hem alsnog doorsturen of bewaren door hem ergens te plakken.
3) Visualizer in vergrendelscherm
In iOS 16 bèta 3 werden we al verrast met een muziekspeler die het hele vergrendelscherm vult. Nu vind je hier ook een kleine visualizer: door middel van bewegende verticale streepjes 'visualiseert' dit de toonhoogte van de muziek waar je naar luistert.
4) Nieuw geluidje
In iOS 16 zit een nieuw geluid verstopt. Hij is vooral handig in de app Zoek mijn: selecteer een van de gekoppelde apparaten en tik op 'Speel geluid af'. Het betreffende toestel speelt dit vervolgens af, zodat je hem snel opspoort. De functie op zich is niet nieuw, maar het geluid is wel luider dan voor de bèta. Bonus: dit geluid hoor je voortaan ook zodra je de locatie van een iPhone gaat zoeken met je Apple Watch!
5) Muziek-app
Kleine verandering in de Muziek-app: de lay-out is iets veranderd. De icoontjes van ondersteuning voor Dolby Atmos en Lossless staan nu naast het genre, terwijl ze voorheen onder de afspeel- en shuffle-knop stonden. Geen nieuwe functie, wel handig om te weten.
6) Perspectiefeffect weg
Ooit 'Perspectiefeffect' geprobeerd? Als deze functie is geactiveerd, beweegt de achtergrond van je vergrendelscherm zodra je het toestel kantelt. In iOS 16 is dit niet meer: de functie is plots verdwenen. Het is nog onduidelijk waarom, maar wellicht dat hij weer terugkeert in een toekomstige bèta.
Lees meer over iOS 16
Hoewel iOS 16 al aangekondigd is, is het nieuwe besturingssysteem voor je iPhone nog niet voor iedereen beschikbaar. Al hoef je niet lang meer te wachten: in september wordt de software officieel uitgebracht. Ondertussen geven we je alvast een voorproefje:
Lees ook alvast onze eerste indruk van iOS 16!
Wil je op de hoogte worden gebracht van al het nieuws rondom iOS 16? Schrijf je dan in voor onze wekelijkse nieuwsbrief.
Je aanmelding is helaas niet gelukt. Probeer het later nog eens.