iOS 16.2 lost de grootste irritatie van de iPhone 14 Pro op: het always-on scherm dat iets te veel 'aan' is. Dit is er veranderd.
iPhone 14 Pro always-on
Het is één van de belangrijkste nieuwe functies van de iPhone 14 Pro: het always-on-scherm. Hiermee is het mogelijk om de tijd, je notificaties en je iOS 16-widgets te zien terwijl je telefoon in de slaapstand staat. En doordat het scherm bij always-on maar één keer per seconde wordt ververst, wordt je accu niet direct leeggetrokken.
BLACK FRIDAY: De iPhone 14 nu tot €348 korting!
• Maximaal voordeel als je thuis Ziggo hebt
• 6 maanden Apple Music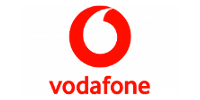 Bekijk actie
Er kleeft echter één groot nadeel aan het always-on-scherm, waar we in onze iPhone 14 Pro review ook al het nodige over hebben geschreven. Doordat Apple de achtergrond zichtbaar laat in de always-on-modus, lijkt de iPhone gewoon 'aan' te staan in je ooghoek. Dit is nogal verwarrend – en het verbruikt meer stroom dan nodig.
iOS 16.2 always-on 'nieuwe stijl'
In iOS 16.2 verandert dit gedrag echter – mits je er zelf voor kiest. In 'Instellingen>Scherm en helderheid>Altijd ingeschakeld' vind je namelijk twee nieuwe schakelaars. Hiermee kun je aan- of uitzetten dat de notificaties bij always-on zichtbaar zijn, én… of je achtergrond zichtbaar blijft!
Zo kun je het always-on scherm dus meer laten lijken op dat van de meeste Android-telefoons, met een zwarte achtergrond. Dit leidt minder af doordat je duidelijk ziet dat het scherm in een andere stand staat. Daarnaast zijn alle zwarte pixels op het oled-scherm uitgeschakeld, dus dat bespaart behoorlijk wat stroom. Schakel je ook de notificaties uit, dan wordt er maar heel weinig info op je always-on scherm weergegeven – nog meer stroombesparing dus!
iOS 16.2 release
iOS 16.2 met de nieuwe stijl van always-on komt waarschijnlijk begin tot eind december uit. Momenteel wordt de update nog getest in een bèta. Wil je zelf de update testen (met de nodige bugs)? Doe dan mee met het Apple Beta Software Program.
Direct op de hoogte zijn als Apple iOS 16.2 uitbrengt? Abonneer je dan op onze nieuwsbrief:
Je aanmelding is helaas niet gelukt. Probeer het later nog eens.
Bron: 9to5Mac