De Ecg-app voor de Apple Watch Series 4 is sinds vandaag beschikbaar in Nederland en achttien andere Europese landen. Met deze functie kun je een Elektrocardiogram (hartfilmpje) maken. De Ecg-app maakt onderdeel uit van watchOS 5.2.
Ecg-app Apple Watch Series 4
De Ecg-app (het icoontje met de golfvorm, in het midden op de onderstaande Watch) legt je hartslag vast in de vorm van een filmpje. De app beoordeelt aan de hand van het filmpje of er sprake is van atriumfibrilleren, de meest voorkomende hartritmestoornis in Europa. Onbehandeld kan atriumfibrilleren leiden tot een beroerte, hartfalen of andere complicaties.
Haal de nieuwe iPhone 13 als eerste in huis!
Internet van Ziggo thuis? Ontvang dan tot €5 korting per maand en dubbele data!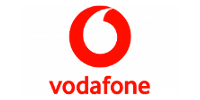 Bekijken
Als je de Ecg-app voor het eerst opent op je Apple Watch, word je naar de app Gezondheid op je iPhone gestuurd. Hier moet je de Ecg-app eenmalig in enkele stappen configureren. Je maakt het filmpje vervolgens door je wijsvinger dertig seconden lang op de Digital Crown te leggen. Het is belangrijk dat het horloge nauw om je pols sluit en dat je je armen niet beweegt: leg ze op tafel of op schoot.
Je ECG's worden bewaard in de app Gezondheid op de iPhone. Is er iets geks op te zien? Dan kun je een pdf exporteren voor je huisarts.
Welke resultaten zijn mogelijk?
De Ecg-app kan verschillende resultaten weergeven.
Sinusritme: Dit betekent dat je hart keurig gelijkmatig klopt.
Atriumfibrilleren: Je hart klopt onregelmatig. Het kan verstandig zijn om eens bij je huisarts langs te gaan.
Lage of hoge hartslag: Heb je een hartslag van minder dan 50 of meer dan 120 slagen per minuut? Dan valt uit het filmpje weinig af te leiden. De opname wordt gekwalificeerd als onbeslist.
Onbeslist: Het filmpje kan niet geïnterpreteerd worden.
Waarom duurde het zo lang?
De Apple Watch Series 4 verscheen vorig jaar en van meet af aan was al duidelijk dat we hier nog even geduld moesten hebben voor de nieuwe ECG-app. Omdat het gaat om een medische functie, moesten de autoriteiten eerst toestemming geven voor de app. Die is er nu, in de vorm van een CE-markering. In Amerika is de app al sinds eind vorig jaar te gebruiken.
Meer weten over Apple Watch Series 4?
watchOS 5.2 downloaden
Om de ECG-app te kunnen gebruiken, heb je om te beginnen op je iPhone iOS 12.2 nodig. Vervolgens moet je voor je watch watchOS 5.2 downloaden. watchOS 5.2 downloaden doe je niet via de Apple Watch maar via de iPhone. Het werkt als volgt:
Open de app Watch op de iPhone.
Ga op het tabblad 'Mijn Watch' naar 'Algemeen'.
Tik op 'Software-update'.
Tik op 'Download en installeer'.
De Apple Watch moet voor ten minste 50 procent zijn opgeladen en op de oplader liggen. Hij moet in de buurt zijn van een iPhone die met wifi is verbonden.