Apple heeft een update uitgebracht waarmee AirPods toegevoegd worden aan het Zoek Mijn-netwerk. Hierdoor raak je je AirPods niet meer kwijt: het wordt namelijk een stuk gemakkelijker om ze terug te vinden.
Zoek Mijn AirPods: is dat wel nieuw?
Als je de Zoek Mijn-app wel eens hebt gebruikt, is het je waarschijnlijk wel opgevallen dat AirPods daar allang in terug te vinden zijn. Dit komt omdat ze al hun locatie doorgeven via je iPhone.
BLACK FRIDAY: De iPhone 14 nu tot €348 korting!
• Maximaal voordeel als je thuis Ziggo hebt
• 6 maanden Apple Music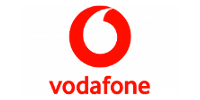 Bekijk actie
Op het moment dat je je AirPods in- of uit het oplaaddoosje haalt, onthoudt je iPhone via gps waar dit is gebeurd. Op basis daarvan wordt de locatie op de Zoek Mijn-kaart telkens bijgewerkt.
Dit betekent echter ook dat, als je een tijdje rondloopt zonder je AirPods in- of uit het doosje te halen, de locatie op Zoek Mijn niet bijgewerkt wordt. Laat je de AirPods dus ergens liggen waar je ze niet hebt gebruikt, dan vind je ze moeilijk terug.
AirPods kwijt? Niet met het Zoek Mijn-netwerk
Door een nieuwe update voor de AirPods Pro en AirPods Max is de locatie van je AirPods niet meer gebonden aan de gps van je iPhone. Ze worden nu namelijk toegevoegd aan het Zoek Mijn-netwerk.
Maar hoe gaat dit precies in z'n werk? AirPods hebben geen 4G of 5G, geen gps én geen Wi-Fi, dus ze kunnen niet zelf hun locatie doorgeven. Daar heeft Apple echter iets op bedacht, wat al eerder verwerkt werd in AirTags. Andere Apple-apparaten verklikken namelijk vanaf nu de locatie van AirPods Pro en AirPods Max.
Passerende iPhones pikken een speciaal signaal op van de AirPods, wat wordt doorgegeven aan Zoek Mijn. Hier voegt de iPhone ook direct locatiegegevens aan toe. Alleen de eigenaar van de AirPods ziet vervolgens in de Zoek Mijn-app waar ze liggen.
AirPods-update installeren
De nieuwe Zoek Mijn-functionaliteit zit in update 4A400 en werkt alleen op AirPods Pro en AirPods Max. De AirPods updaten vanzelf, maar je kunt het proces enigszins 'forceren'. Dit doe je door ze op te laden in de buurt van je iPhone en het klepje kort te openen, of de hoes kort te verwijderen in het geval van de AirPods Max. In Instellingen bij 'Algemeen>Info>AirPods' zie je, mits ze je op dat moment draagt, of je AirPods al bijgewerkt zijn.
Je aanmelding is helaas niet gelukt. Probeer het later nog eens.
Bron: MacRumors